Editorial: On Convocation and the arts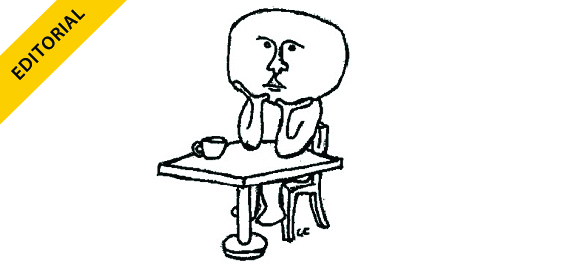 Calvin's arts and humanities departments are getting used to unpleasant emails. Due to faculty buyouts and eliminated majors, students and faculty in these departments have lost colleagues, resources and teachers, but mostly morale. The message from the decision-makers is always the same: "This in no way reflects a change in Calvin's commitment to the arts." But I know firsthand that those affected, like my fellow music majors, have a hard time believing that story.
According to many who have thought long and hard about how to fix this situation, such as the arts committee that met this summer, one answer is "changing the narrative."
What does that even mean?
Sitting in the Convocation ceremony on Tuesday, I noticed some very concrete acts of "changing the narrative" that I'd like to point out to my fellow arts students.
As attendees entered the arena, playing in the background were recordings of five different Calvin student ensembles: Capella, Women's Chorale, Wind Ensemble, Gospel Choir and the orchestra. It was a subtle but powerful statement that the work students in these groups do—work I'm involved in every day as an orchestra member—really matters to the college. That's a message that has been hard to come by in these last few years of buyouts and prioritization.
Immediately before President Le Roy's address, sophomore Sophia Medawar read a passage from I Thessalonians 5. In the program, her name was listed, followed as usual by her graduation year. But instead of her major or her hometown, she was credited as a "Calvin Theatre Company member." This was another subtle hint of what Calvin's priorities should be: theater is more than an "extra-curricular." It's just as much of many students' identities as their major, and it should be treated as such.
In addition, a student brass ensemble played the processional music, student dancers preceded the flag-bearers down the aisle and the program featured alumnus Stephen Clark's painting Beltline. After a reading of an Emily Dickinson poem, chaplain Mary Hulst pointed out that the hymn to be sung next was also poetry.
Some of these things have appeared in convocations past, and I don't know how much they were intended to have this effect, but on Tuesday morning they added up to a picture of Calvin College that is a long way from losing its liberal arts focus, catering to the market or not caring about the arts.
So thank you, convocation committee, for a celebration of a new year that highlighted this group of students, faculty and alumni who devote their time and energy to the arts. It will take more than assurance—more than "changing the narrative"—to heal the distrust and disillusionment that losing majors and professors has caused, but it's an excellent first step. I encourage my fellow art-loving students, whether they're music majors or chemistry majors, to be grateful, but also to hold their school to its promise.
About the Contributor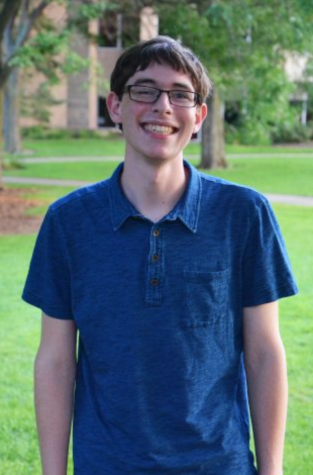 Josh Parks, Editor-in-Chief
Josh Parks is the Editor-in-Chief of Chimes this year after rising through the ranks as a copy editor, religion editor and then print editor. He's a...