Convocation welcomes new year, new students, new age
Composed of a multitude of faculty members and staff, as well as the incoming first-year class and returning students, the Convocation ceremony kicked off Tuesday morning. President Michael Le Roy addressed his audience by beginning with greetings to the various people in the stadium.
"Today I'm here to wish you something different," Le Roy said. "I wish that your next four years will be full of problems."  
He explained that, in a broken world, we need to learn to face problems and solve them instead of shying away from them.
Quoting I Thessalonians 5:20, he challenged students to "hold fast to that which is good, and test everything." He further challenged students to develop "discernment in a disrupted age," which was the title of his address.
Convocation means different things to different people, and a video shown during Convocation interviewed various people on how they felt about the ceremony.  
"A good start," one student said in the video.
"A time to pause and think about things," said another.  
First-year student Juddy Cho called the ceremony "A good, basic step to start to think attentively about my college life."
Besides the president's address, Convocation included a procession of flags to honor the nearly 500 students from 60 different countries represented here at Calvin. In addition, provost Cheryl Brandsen welcomed the class of 2020 by stressing the importance of "celebration of the work we are going to do together."  
Student Senate president Bill Warners gave a short speech on the story that each student brings here at Calvin.
"In the Psalms it says, 'Let the redeemed of the Lord tell their story,' and today the redeemed of Calvin College start their story for the school year," he concluded.
Also included in Convocation was a poetry reading from English professor Lew Klatt. He read "This World is not Conclusion" by Emily Dickinson.
The hymn, prayer and dedication was led by chaplain Mary Hulst in a solemn and reflective manner.  
Finally, President Le Roy charged the class of 2020 and concluded by saying, "May God the teacher be with you always."
This World is not Conclusion (373)
BY EMILY DICKINSON
This World is not Conclusion.
A Species stands beyond –
Invisible, as Music –
But positive, as Sound –
It beckons, and it baffles –
Philosophy, dont know –
And through a Riddle, at the last –
Sagacity, must go –
To guess it, puzzles scholars –
To gain it, Men have borne
Contempt of Generations
And Crucifixion, shown –
Faith slips – and laughs, and rallies –
Blushes, if any see –
Plucks at a twig of Evidence –
And asks a Vane, the way –
Much Gesture, from the Pulpit –
Strong Hallelujahs roll –
Narcotics cannot still the Tooth
That nibbles at the soul –
About the Contributor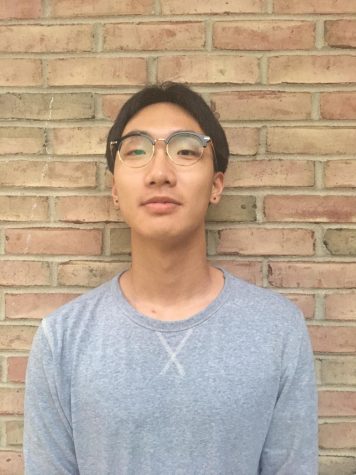 Purun Yeo, Sports Editor
Purun Yeo is the sports co-editor for Chimes 2017-2018. He is a sophomore from Cairo, Egypt, and is currently double majoring in international relations...