New Zealand glaciers no longer suitable for hiking
Due to rapid and excessive melting, the Franz Josef and Fox Glaciers on the South Island of New Zealand are now closed to hikers, ending a century-old traditional trek.
Located on the west coast and only a 20-minute drive apart, the glaciers used to spread down mountainsides and into temperate rainforests. In the past, the glaciers have gone through seasonal cycles of expansion and recession, but lately, they've only been receding, and are now only nestled at the top of the mountains they used to cover.
Visitors to the Fox Glacier must park their cars in a part of the valley where the ice was once hundreds of feet thick. After a half-hour hike into the valley, they reach a viewing platform, from which the glacier can be seen at a distance. On the hike back to the carpark, visitors can see a prominent river carrying the melted glacier down the valley it once filled.  
Heather Purdie, a scientist at the University of Canterbury believes climate change is the driving factor of the glacial melting. 'We know that glaciers around the world, including the Fox and Franz Josef glaciers, are responding to those warmer temperatures and they're retreating." Many are hoping for the glaciers to advance a bit in the near future, but increasingly warm temperatures show no signs of abating any time soon — this past February was New Zealand's second-hottest month on record.
The melting has become so serious that it is now too dangerous for hikers to climb up to the glaciers from the valley floor. The glaciers used to cover and brace the valley walls, and without that protection, hikers would be climbing under unstable formations that are highly susceptible to rock falls. Even tour operators no longer offer guided hikes up the valley.
A helicopter ride is now the only legal way to set foot on the glaciers, but whether or not helicopter tours are really safer than hiking is debatable. New Zealand is known for its powerful winds, and the South Island's west coast in particular is extremely rainy and subject to rapid weather changes, which aren't exactly desirable flying conditions. In November 2015, a helicopter tour crashed into Fox Glacier, killing all six passengers and the pilot.
Fortunately for New Zealand, whose second-greatest source of revenue is tourism, news of the crash has not impacted the glaciers' status as a top New Zealand attraction. Last year, 1 million people visited Franz Josef and Fox.
About the Writer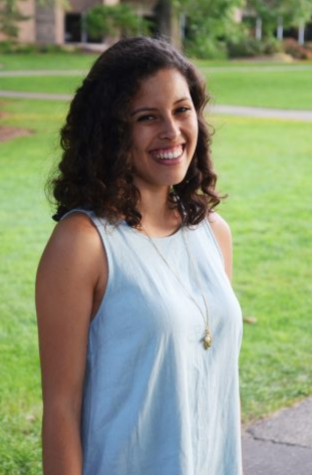 Sadie Burgher, Science and Technology Editor
Sadie Burgher is utterly tickled to be making her Chimes debut as the Science and Technology editor. She is a half-Ecuadorian native of Montgomery, Alabama,...