Japanese Culture rolls in to Campus
Kimonos. Calligraphy. Sushi. Martial arts. Last Friday, Calvin's annual Japanese Cultural Celebration brought these tastes of Asia to the Commons Annex Lecture Hall, introducing over 75 participants to a diverse collection of foods, games and activities.
Japanese-language students of all levels coordinated "to create a well-rounded event," said senior Stephanie Haggis, the night's head planner. Such work fosters "community and friendship" within the Japanese courses, and the final event invited students of all interests to learn about the Land of the Rising Sun.
The celebration opened with a presentation from the Calvin Student Martial Arts Club (CSMAC) in the main lecture space.
"It was probably my favorite part [of the night]," said first-year student Hyreen Shin.
At a nearby calligraphy station, students watched the Japanese language's distinctive characters develop, occasionally making their own attempts at graceful brushwork. Across the room, a photo booth offered the chance to pose in traditional kimonos.
Sophomore Molly DeDona, one of the event's organizers, spent much of the night adjusting "obis," the sashes that give the robes their shape.
"Since one size fits all, the way you put [the kimono] on a person makes it fit better. … It's a process," she said.
In another area, Japanese video and board games served as an entertaining gateway into the culture. Though video games from the country, such as those made by Nintendo, may be familiar to a Western audience, most Americans have never played "shogi" or Japanese chess. On Friday, competitors enjoyed learning the game's rules and rhythms, even while — as Shin noted — struggling to translate the pieces' names into English.
For many students, the night's final delight was also a delicious one: sushi. Attendees could assemble their own rolls using the provided "nori" (seaweed), rice and fillings — including eggs, imitation crab and cucumbers.
After the event, the Calvin culture began to receive glimpses of a culture over 6,000 miles away, the Japanese words "shogi" and "obi" fluttering into conversations, photos of kimonos appearing on social media and even a faint aftertaste of sushi lingering in students' mouths.
About the Contributor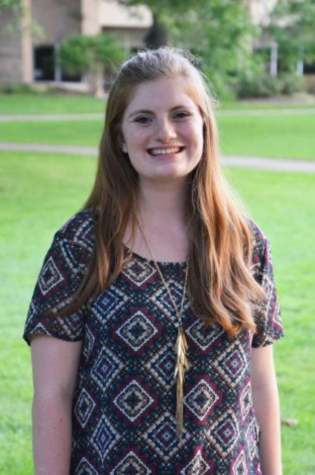 Courtney Zonnefeld, Campus News Editor
Courtney Zonnefeld is a co-campus editor for the 2016 year, having previously written for that same section. She is a junior writing major from Des Moines,...