NY Phil choral conductor in residence at Calvin
Hang on for a minute...we're trying to find some more stories you might like.
Award-winning conductor Joseph Flummerfelt will be directing this year's final concert in the music department's Guest Artist Series at 8 p.m. on Saturday, April 23.
The program, entitled "Choral Masterworks," features Gabriel Fauré's "Requiem," and the 120-piece choir comprises Calvin's Alumni Choir, Campus Choir and Capella. Women's Chorale will also be singing in the first half of the concert, which includes select choral works by Johannes Brahms.
Dr. Pearl Shangkuan, the director of choral activities at Calvin, studied under Flummerfelt while earning her undergraduate and master's degrees at Westminster Choir College. Flummerfelt has directed choirs for the New York Philharmonic since 1971, and his extensive resume includes Musical America's 2004 Conductor of the Year award as well as collaborations with Leonard Bernstein, Pierre Boulez and Riccardo Muti. Though he hasn't conducted at Calvin before, he has visited rehearsals, and Shangkuan said he was an obvious choice for who to conduct the concert.
The only large choral work that is performed regularly at Calvin is Handel's Messiah, and Shangkuan planned this concert as an opportunity for students to sing another great work of the choral repertoire.
"We decided on the Fauré 'Requiem' because it's a work that's accessible while also plumbing the depths [of expression]," Shangkuan said. While discussing what else to fill the program with, Shangkuan said to Flummerfelt, "They have to do Brahms with you."
"Brahms is his signature," Shangkuan said. "It's a little like playing basketball with Michael Jordan."
Since leaving Flummerfelt's graduate classes at Westminster, Shangkuan said she has continued to learn from the principles and ideas that Flummerfelt taught her.
Shangkuan prepared Capella and the Alumni Choir for rehearsal with Flummerfelt, while her fellow music professor Sean Ivory prepared Campus Choir. Flummerfelt arrived in Grand Rapids for his first rehearsal with the choirs on Tuesday night.
"Sitting in rehearsal [Tuesday night] was like a post-doc course again," Shangkuan said. "He doesn't teach with handouts or the 'what' or the 'how.' There's always the 'why' behind the 'how,' and it never goes away."
During preparation, Shangkuan, said, "we had Dr. Flummerfelt's markings [in the score], so we were all following the same GPS. The things that he drew out of the singers last night were just mind-blowing. For all 120 of them to feel the same level of passion, to basically beat as one heartbeat — that's his genius."
At the time of publication, tickets for the concert are still available — see the box office or the music department's website. Student rush tickets can be purchased for $5 with a Calvin ID, subject to availability.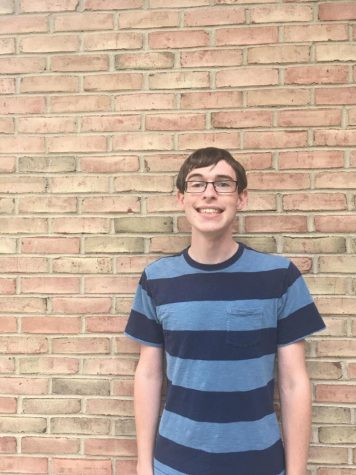 Josh Parks, Editor-in-Chief
Josh is the editor-in-chief of Chimes for 2017-2018. He's a senior from Holland, Mich., studying English literature and violin performance, and this...