Tea with TaRita invites students to chat about future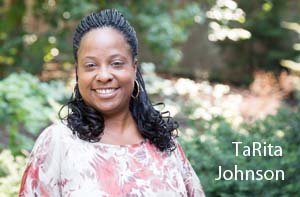 Between the ages of 18 to 24, people make decisions that set them up for the rest of their lives. Of Calvin's departments, the Career Development office is a great tool for students to utilize as they're making some of these decisions.
This past Wednesday the department held a cozy fireside chat in the Hekman Library Lobby. Complete with an assortment of tea, hot chocolate and cookies, a group of a dozen students gathered for  the fireside chat. This event was hosted by the Director of the Career Development office, TaRita Johnson. She was the one who thought of this event, wanting to create a way to personally interact with students outside of meeting one-on-one.
Throughout the talk, Johnson touched on many aspects of the idea of "calling" and what it means to follow God through this call.
"Identify your natural gifts," Johnson encouraged. "Those gifts launch you into causes that God has for your life." She developed the idea of how these causes are bigger than individuals and how "you are a blessing so you can be a blessing to one another."
She also warned against falling into the dangers of rejecting what you are called to do. "Don't allow prestige, symbolism, power and money to decide what you do," Johnson warned. "Don't worry about what you're inadequate at… because I believe if God put certain gifts and talents in you, he will fund those gifts and talents."
Johnson's perspective was rooted in the idea of  community. She believes that "call is always attached to people… your gifts that you each have are to enhance others."
Some students asked about working in a secular environment , a place  that many students will find themselves in after Calvin. The advice Johnson gave from her experience was that, "It's not so much what comes out of my mouth –  it's how you live.  People know something is different with you by how you live."
The goal of the event was to have  a personal place where students could listen and converse freely. When asked as a group, students agreed that the event was helpful, and even suggested a question box, for specifics.
Johnson herself also welcomes any ideas, saying, "If you have ideas or things you'd like me to cover I'd love to do that."
The Career Development Office's next workshop is April 5 at 3:30 p.m. in the Meeter Center Lecture Hall, titled "Building Your Personal Brand, Social Media and Networking." Career Development is in the Hiemenga Hall hallway, room 372, with weekday hours from 11 a.m. to 1 p.m., and daily workshops weekdays at 10:30 a.m.
About the Contributor
Morgan Anderson, On-Call Writer
Morgan is the local editor of Chimes for 2017-2018.  She's a junior studying English-writing and strategic communication as a double major and Spanish...