Write Nite encourages overwhelmed students at library
Two days before Easter break, the Hekman Library should have transformed into a ghost town, only populated by the library staff and a scattered collection of students. Instead, over ninety students flocked to the building on Wednesday evening and brought along their papers and projects for Calvin's first-ever Write Nite.
Co-sponsored by the Hekman Library and the Rhetoric Center, the event aimed to foster camaraderie among student writers. Inspiration came from a German university event named the Lange Nacht der Aufgeshobenen Hausarbeiten- the Long Night against Procrastination. Several librarians stayed later than usual to aid student research, and multiple Rhetoric Center consultants were on hand to help with editing, brainstorming and other writing processes.
Near the second-floor entrance, a registration table offered sign-up sheets, personal contract forms, raffle tickets and a variety of handouts. At the Reference Desk, hungry students could find popcorn, coffee, tea and soda to enjoy while working on their papers. A quote board just outside the Rhetoric Center collected the many insights and comments assembled over the event's five-hour run. A pacing track wound around the entire floor, encouraging students to muse on the move.
On the library's other floors, the Rhetoric Center staff delighted in creating calming areas for stressed-out students. Seniors Julia LaPlaca and Kate Guichelaar, both consultants at the Rhetoric Center, enjoyed transforming a room on the third floor into the "Expression Room" or "Profanatorium."
"[It] was the best if you needed to vent in a safe space," laughed LaPlaca.
First-year Mady Buursma appreciated the opportunity to relax in the Zen Room, located on the library's fourth floor:  "There was some soft music playing, and they had electric candles, coloring pages and stress balls. It was a nice break."  
Back on the second floor, occasional announcements of stretch-breaks and prize-drawings roused students out of their intense academic focuses. The raffle prizes ranged from "valuable" to "fun" to "just odd," to quote an event handout. Buursma received a vintage Festival of Faith & Writing T-Shirt, and sophomore Ben Aparicio received what he jokingly termed "the world's most awesome book" – the teen novel "Flirty Dancing."
Sometimes, all these activities could prove "distracting," according to Aparicio. But many students indeed completed their goals, and others, like Buursma, "ended up writing paper[s] earlier than [they] would have, instead of procrastinating."
If students regret missing out on Wednesday's night of work and fun, they may have another chance to participate next fall.
"People seemed to really enjoy themselves, [so] we were thinking [of doing Write Nite] maybe once a semester," said LaPlaca.
About the Contributor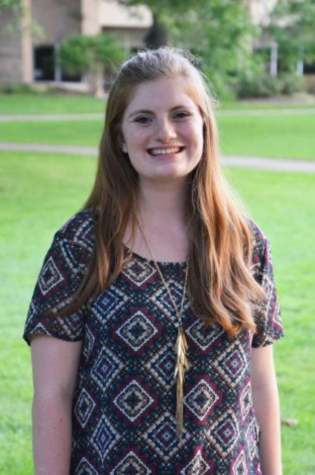 Courtney Zonnefeld, Campus News Editor
Courtney Zonnefeld is a co-campus editor for the 2016 year, having previously written for that same section. She is a junior writing major from Des Moines,...