Mental illness on the rise across campus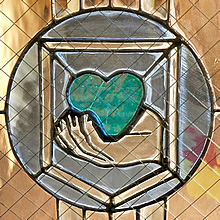 According to Cindy Kok, Broene Counseling Center director, 20 percent of the student body comes to Broene, with an average of 4.6 visits each. The intensity of mental illness cases has also gone up.
"If I look at the past five years, those rates of suicidal thoughts in students who come seeking our services have increased, as well as the number of psychiatric hospitalizations." Illness and intensity are both increasing – here on Calvin's campus and nationwide.
Mental illness among young adults continues to grow every day. Reports from Gregg Henriques, professor of graduate psychology at James Madison University, show that cases of students with "significant mental health problems" have risen over 20 percent since the 1980s. Multiple lines of reasoning offer explanations as to why this is happening, but he says there is no definite answer as of yet.
Henriques believes that "there's a lot more mental stress than there was 23 years ago." He asserts that the amount of pressure placed on college students, often even before they begin on campus, has increased over the years. Whether students are being supported by their parents or paying their own way, there is a great pressure to succeed placed upon them.
Kok offers an alternative outlook, focusing more on the changing views about mental illness. "In the period of time I've been here, there's been much less stigma around coming to the counseling center to receive services… a lot of people are feeling comfortable to come and ask for help."
Most referrals come from fellow students. John Witte, dean of Student Life, said, "more students are coming forward with worries about their friends. There's more conversation about it, and I think that's because there's more prevalence of students who are dealing with these things."
Both Kok and Pastor Mary Hulst have offered advice on how to deal with the increasing mental illness in Calvin's community. Pastor Mary said bystanders and friends often feel the need to "fix" other mentally ill students, but that's not what these students need. They need a safe person, "who's going to let them chart the course for conversation but who's going to realize that we are not the people who fix things."
Kok has also voiced hope that the Christian community can develop a culture where we can try to understand each other's experiences and show compassion and support for each other, where signs of mental illness are no longer seen as laziness but as symptoms of actual diseases. When one-fifth of students at Calvin attend or have attended Broene, recognizing this is becoming more and more relevant.
Pastor Mary offers struggling students this: "You're going to get better; you're going to get to a point where you think more clearly, where life looks a little brighter."
The most common diagnoses in order of prevalence at Broene are: mood disorders, anxiety disorders, trauma and stress disorders, attention deficit (hyperactivity) disorders, substance use disorders and eating disorders.
Ninety-eight point six percent of students who completed Broene evaluations indicated that overall, they were satisfied with the services provided at Broene, and 90.63 percent indicated that Broene helped them learn how to cope with difficulty.
About the Writer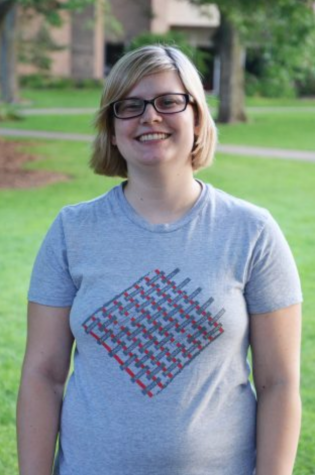 Kelsey Powers, Opinion and Editorial Editor
Kelsey Powers is one of the opinion and editorial editors for the 2016–17 year, after serving the same position last year. She's a senior from Kalamazoo,...