Zombiefest infects Science Building
In a dark room, a group huddles against the wall, praying that zombies have not followed them inside. Suddenly, a shriek reverberates through the halls — and a battle begins.
Perhaps this scene might have come from an episode of "The Walking Dead" or the pages of a horror novel — but it was actually enacted by about 50 Calvin students with Nerf guns in the Science Building this weekend.
Calvin's computer science club, Abstraction, hosted another session of its thrice-yearly Zombiefest on Saturday. Players divided into teams, with a small percentage starting as zombies. For 30-45 minutes at a time, the humans shot Nerf darts at their opponents, hoping to stop the invasion before they were all tagged by the undead. When the time was up, either humans outnumbered zombies, or (more commonly) zombies outnumbered humans and a new game began.
This semester's round tried out a game mode for the second time after an initial test over Interim. Called "Bombing Run" by organizers, the mode was designed for more "professional" Zombiefest players.
But even these more experienced participants still enjoyed the thrill of the game. Senior Stacie Mead, a four-year Zombiefest veteran, emphasized the night's intensity, recalling a standoff between her group and a horde of zombies in the top of North Hall.
"When [we were] fleeing the scene, zombies sprung up behind my friend Emma and me and unfortunately feasted on our brains," she said.
Junior and Abstraction Vice President Thomas Dykstra found it "incredibly satisfying to be in a mass of zombies and take down an entire group of humans or just simply scare them."
Even when playing as a human, Dykstra appreciated the game's ability to foster creative collaboration among the zombies. Whether they were collecting in a horde in North Hall (as they did last Saturday) or creeping up in rhythm (as they did over Interim), the undead found increasingly terrifying ways to attack their human victims.
"Zombiefest … allows everyone to be a little bit weird," said Mead. "It is a great place to meet fun and interesting people of all grades I might not come across anywhere else."
Though no more Zombiefests are planned for this semester, those who wish to participate in the future can watch for posters and emails next fall announcing another round of monster-slaying fun.
About the Writer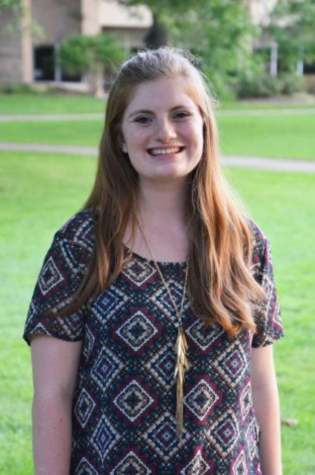 Courtney Zonnefeld, Campus News Editor
Courtney Zonnefeld is a co-campus editor for the 2016 year, having previously written for that same section. She is a junior writing major from Des Moines,...