Annual symposium emphasizes diversity in worship
During the closing days of January, worship leaders from Grand Rapids and around the world gathered for a time of encouragement and growth at Calvin's 28th Symposium on Worship. Attendees came from over 40 countries and 40 states and provinces, reflecting Revelation 7's image of believers from every "nation, tribe, people and language" praising the Lord.
Sophomore student and worship apprentice Kathryn Post noted this diversity: "I heard scripture read in Spanish, heard gospel choirs, was led in song by a refugee from El Salvador and received a blessing given in Arabic. It was encouraging to see how the Spirit is working not only on our campus but throughout the world."
The three-day program included plenary lectures, workshops and services designed to challenge and inspire all those at the symposium. On the conference's opening day, college chaplain Rev. Mary Hulst preached on Isaiah 43 and emphasized its joyous implications for "discouraged and lonely" ministry leaders. Reinforcing the service's theme of "You Are Mine," the worship apprentice team led songs that liturgically progressed from gathering and praise to confession and assurance.
Other events focused more closely on a particular topic's interaction with worship: from art to citizenship to storytelling to disability to songwriting. Hulst led workshops on learning lament, bettering sermons and preaching to and with millennials. In the last workshop, she encouraged pastors to engage Generation Y with theological and intellectual courage.
"We need our younger members to know that the Christian church has a long history of intellectual engagement with faith — we are not afraid of hard questions and our preaching should demonstrate that," Hulst said.
Senior Karyn Ostrem observed the symposium from another perspective — behind the camera. She filmed many services and workshops, including discussions on politics, sermon-writing and songwriting, to be posted on Calvin's Livestream page. Ostrem particularly enjoyed the songwriting session where attendees joined in with the chorus of the speaker's song. The speaker and songwriter's church had decided to "celebrate Easter like a real party" with dancing and diverse music styles, and this song was the result of that choice.
"For me … that was a really cool thing to capture on camera: people interacting with the speaker instead of just sitting and being like background on film," Ostrem reflected.
This year's Symposium on Worship offered "new music, new ways to pray, new ways to think about adding arts of different kinds to our worship at Calvin," as Hulst commented afterwards. It also brought new challenges and new delights to ministry leaders or undergraduate students alike.
About the Contributor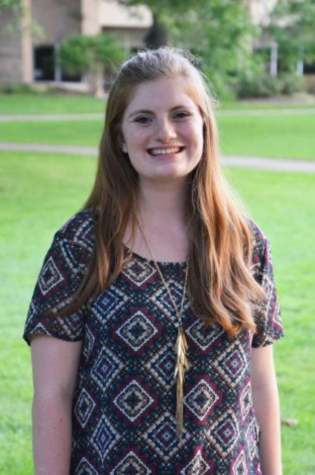 Courtney Zonnefeld, Campus News Editor
Courtney Zonnefeld is a co-campus editor for the 2016 year, having previously written for that same section. She is a junior writing major from Des Moines,...