Opinion: Dialogue adding music category creates additional creative avenues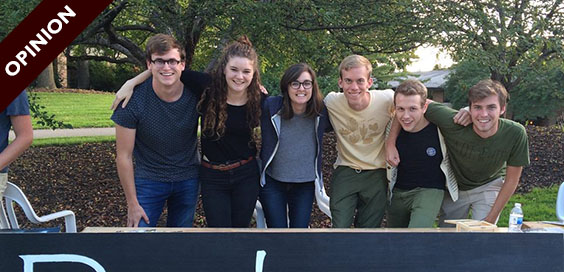 For the first time in about a decade, Dialogue has music. Usually, the student-run journal only has four categories: prose, poetry, photography and visual art. Students submit pieces, they're run through a jury and then the chosen ones get placed in the journal. This year, however, is a bit of a twist. In addition to those usual categories, students can submit music in the form of an .mp3, .aiff or .wav file. The top ones will be part of a mixtape that will be available for download.
Why the change? Jack Van Allsburg, the editor in chief of Dialogue, credits John "Moose" Williamson for the idea to bring it back this year, but states that it's only part of an effort to expand Dialogue.
"For the first time in a long time, we have grown our staff and capacity to a point where we can handle the added category. My vision is that this will further establish Dialogue as a venue for student creative work at Calvin," states Van Allsburg.
This is a brand new opportunity that can hopefully change how Dialogue operates. Instead of just the printed journal, which will still be the staple feature, there will be the online, musical portion. Students who may not be talented with writing or with visual art/photography but have a keen ear for music will be able to send in submissions. It's good exposure to have a good chunk of campus listening to your music and be promoted by Dialogue, so why don't you send something in?
Even if you don't make it in, whether it's music or any of the other categories, it's still advantageous to send in your writing, art or music. When it passes through the jury, any comments they make are sent back to you, so you get constructive criticism and feedback that you can use to improve your works for next time.
Finally, Dialogue is only able to do this because of the amount of people that have joined Dialogue's staff. If it can keep going in this direction, Van Allsburg hopes to see even more categories added to dialogue, such as film. Support Dialogue! Send in works to any category that you have talent in. Three submissions are allowed per category, so you can get feedback on more than one. Even if you've never written prose before, maybe give it a shot! While they don't need more staff for this semester, keep an eye out next time and assist that way. And when Dialogue finally comes out, take a seat and give it a read!
In exactly 10 days, submissions end for Dialogue this semester, so you need to get cranking if you want to get something in. What they need the most is visual art and prose, if you want to try your hand at either of those, but if you've got talent in any category, send it on in.
Dialogue's able to expand, and that's really cool. Having more avenues and more ways that students can express their creativity is honestly awesome; I can't wait to hear the music that comes out of this and to read the journal. It's a unique treat to have on campus, and you can only get in on the action when you're a student — so why not now?
I love Dialogue and can't wait to see the way that it continues to expand and grow, changing with the student body that contributes to it. We've got so many great paths to take from here.
About the Contributor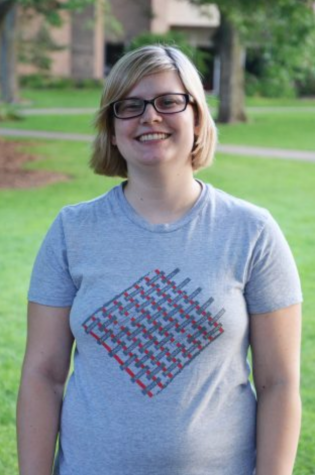 Kelsey Powers, Opinion and Editorial Editor
Kelsey Powers is one of the opinion and editorial editors for the 2016–17 year, after serving the same position last year. She's a senior from Kalamazoo,...