Taize chapels offer rest and reflection
Hang on for a minute...we're trying to find some more stories you might like.
"Please Enter Quietly" signs will grace the lobby of Calvin's chapel on Thursdays in March as chapel services feature worship in the Taize style, led by Calvin professors Stephanie Sandberg and Karen Saupe and a group of student musicians.
The worship style comes from the ecumenical Taize Community in eastern France, and it involves prayer, silence and short, repetitive songs.
According to Saupe, these songs are sung over and over to quiet worshipers' minds and rid them of distractions.
"You eventually stop counting the number of times you've sung [a song]," Saupe said. "You stop thinking hard about the words and they just sort of become part of who you are."
When asked about the strengths of Taize worship, Saupe said, "It gives me a feeling of calm reverence, and not all worship makes me feel reverent—I wish it did," said Saupe.
Saupe contrasted the type of repetition in Taize worship music with that in most modern praise songs:
"[Praise songs] often are meant to sort of elevate your emotional state to a level. I would say that Taize songs are meant to do almost the opposite of that."
This difference in purpose extends to both the musical style and lyrics of Taize worship, Saupe explained.
Reformed worship, for example, tends to be very theological and "appeals to our intellect," while some worship is more "like a party."
Saupe connected the simplicity of Taize lyrics to the liturgical Lutheran tradition she grew up in, which, despite previously finding it boring, she appreciates for its constancy.
"I don't have to work so hard intellectually to see if I agree with what's being said because I've been saying it every week for years and years.
And I think Taize kind of extends that idea. … I'm not debating it or reflecting, I'm just being in the presence of God with that prayer on my lips."
The Taize Community was founded in 1940 by Brother Roger Schutz, a Swiss Reformed Christian who saw a need for Christian love and worship in war-torn France.
Shortly after he founded the community, Schutz explained his decision to go to France from Switzerland:
"The defeat of France awoke powerful sympathy. [The community] would offer a possible way of assisting some of those most discouraged, those deprived of livelihood and it could become a place of silence and work."
The current monastic Brothers of Taize include Catholics and members of other Protestant denominations.
The Taize Community is the site of tens of thousands of Christian pilgrimages every year, many made by teenagers and young adults. Youth meetings are particularly popular in the summer.
Sandberg and Saupe have been leading Taize chapels at Calvin for about six years, and last October's Thursday chapels were also in the style.
Saupe first encountered Taize worship when Calvin Theological Seminary used to hold Taize services, and she began leading Calvin chapels with Taize after the seminary stopped holding those services.
The Calvin Taize chapels preserve the emphasis on repetition, prayer and silence, but they're short compared to the services at the Taize Community.
Saupe also mentioned that the Taize worship fits well with the campus-wide Sabbath study that wraps up next week.
"Taize to me equates a little bit with Sabbath in the sense that we're resting in the presence of God," said Saupe. "Even when we're singing, it's a quiet, calm thing."
To explain the distinctive reverence and calm that Taize worship provides, Saupe mentioned a passage from Thomas Merton about Gregorian chant that, for her, captures the power of Taize worship:
"Instead of drawing you out into the open field of feelings where your enemies, the devil, your own imagination and the inherent vulgarity of your own corrupted nature can get at you with their blades and cut you to pieces, it draws you within, where you are lulled in peace and recollection and where you find God."
About the Writer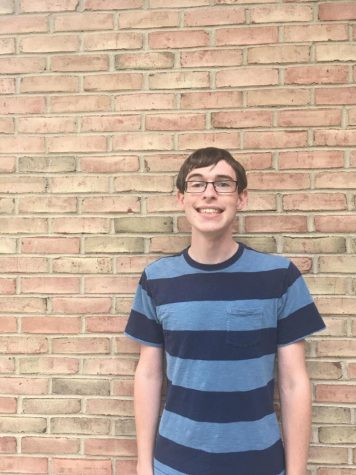 Josh Parks, Editor-in-Chief
Josh is the editor-in-chief of Chimes for 2017-2018. He's a senior from Holland, Mich., studying English literature and violin performance, and this...