Six-week campus Bible study focuses on "Sabbath"
Hang on for a minute...we're trying to find some more stories you might like.
Calvin is taking on the issue of "Sabbath" in a campus-wide Bible study during the first six weeks of second semester. Much like last semester's James study, it will include both LOFT services and small groups led by students, faculty and other members of the Calvin community.
"We were looking to help students think about the practice [of Sabbath] in a way that it was a life-giving thing," said Matt Postma, interim associate chaplain for upperclass students. Postma planned the study, which was suggested in a recent meeting of Calvin's chaplains. He stressed the importance of approaching a topic like "Sabbath" communally.
Discussion of "Sabbath" kicked off on Wednesday with Marva Dawn's talk at ReGathering. Dawn is the author of "Keeping the Sabbath Wholly," which campus ministries used to design the study.
"It's a great resource and a pretty easy read," Postma said of Dawn's book, but group leaders are not required to have it or follow it. The separate Calvin-produced study guides are available on Calvin's website.
New to the campus-wide Bible study arena this year are study guides in Spanish, prepared by a student translator.
This is the first campus ministries-sponsored study to happen in the spring semester. Postma contrasted the topical nature of the study with the traditional fall-semester focus on a specific section of Scripture. The material for the next six weeks includes passages from Exodus, Deuteronomy and Jesus' sayings about the Sabbath in Matthew, among others.
One purpose of the study, Postma said, is to clear up misconceptions that many Christians have about Sabbath.
"Most of the time we look at Sabbath as a lot of don'ts," he said, "but Sabbath is also much bigger." Dawn's book illustrates four aspects of Sabbath: ceasing, resting, embracing and feasting. According to Dawn, rest on the Sabbath is important but so are special kinds of activity.
"There's a big temptation for us to think that when we stop working, the world must stop being productive or having meaning," said Postma. "That's one of those logical fallacies that we're trying to address."
According to Postma, Sabbath for Christians doesn't necessarily mean Sundays, though that is the traditional way to "start the week with God." As an example, Postma mentioned that college chaplain Mary Hulst takes Mondays as her Sabbath, and many pastors take Friday or Saturday Sabbaths because they work on Sundays.
"It depends on what your schedule will allow and how you're going to be creative in making Sabbath a priority," said Postma.
Postma said that the study is not intended to address the issue of the closure of academic buildings on Sundays. Rather, the purpose is to help students "live into our Christian identity as people who say we're not needing to produce on this Sabbath day."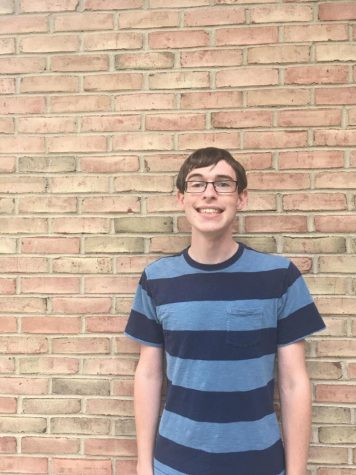 Josh Parks, Editor-in-Chief
Josh is the editor-in-chief of Chimes for 2017-2018. He's a senior from Holland, Mich., studying English literature and violin performance, and this...