Senate's proposals to support commuters on campus
After reading through over 65 student proposals, student senate has chosen to pursue six, including improving campus spaces for commuters and making the dining halls more accessible.
These proposals came out of their annual student proposal week, where students had the opportunity to share their ideas about how senate could use their $10,000 discretionary budget to improve the Calvin experience. In the past, student proposals have included projects such as the renovation of the hallway in Johnny's and more active accessibility signs around campus.
Senate evaluated these proposals based on three criteria: first, each proposal had to be related to senate's mission to "pursue positive change" or to link students with college decision makers; second, the proposal had to be timely, and finally, the proposal had to benefit a large percentage of the student body.
With these criteria in mind, senate chose to focus on making Calvin a more commuter-friendly campus, in part by adding more seating. Student body president Jona Eigege saw a need for different types of student spaces, specifically in the library:
"There's a lot of academic space in the library, but no collaborative space," he noticed.
In addition to improving seating, senate will pursue more power outlets for laptops, more convenient lockers for commuters and installing a printer in Johnny's.
With three members of senate commuting to campus and more who have lived off-campus in the past, Eigege mentioned, "You'll find that our senate is more focused on commuters," though he added that they would also pursue projects for students living in the dorms.
In addition to making Calvin a more commuter-friendly campus, senate also chose to work on proposals regarding the dining hall. Senate hopes to make the nutrition facts about each meal easily accessible to students and extend the hours of dining on Sunday mornings for students who want to eat breakfast before church.
"We are not in the stage where we can 100 percent guarantee completion of all these projects," said student senate project coordinator Griffin Brent. "These are things that we are going to try pursuing, and if we do our research, we hope to make them happen. Unfortunately, we cannot promise them yet."
Students interested in following these proposals, along with senate's other initiatives, can view the projects' progress on senate's tracking website.
Though Eigege says senate's first priority remains "representation and governance," they will also commit to sponsoring two social events per semester, such as the recent Masquerade.
Senate participated in the Masquerade event by donating money to help subsidize the venue and also selling masks out of their office. Eigege justified the event by saying it helped connect students to what senate is doing:
"I've been in senate for three years," he said, "and I've never seen so many people come into the office."
About the Contributor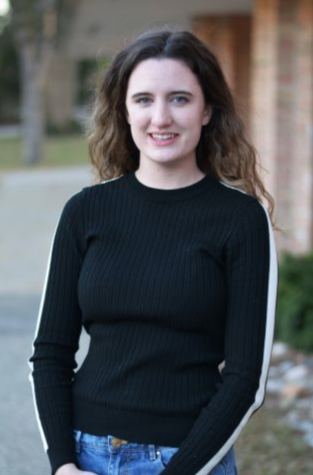 Julia McKee, Campus News Editor
Julia is a co-campus editor for the 2017 spring semester. She is a junior literature major and business minor, hoping to someday go into the book publishing...