Editorial: Listing of Ladies Literary Club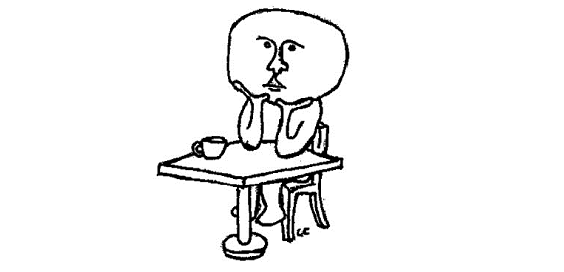 This past week, we reported the listing of the Ladies Literary Club (LLC). From feedback we received, we realized the importance of context and background when forming opinions about the rationale behind the sale.
Here is some background on the LLC: Calvin College acquired the LLC as a donation in 2007 after the original Ladies Literary Club (the first women's society in the United States to build its own clubhouse) disbanded due to dwindling membership. In 2007, many people believed real-estate prices would only go up. Furthermore, according to Calvin's press release upon acquiring the space, the Ladies Literary Club had been seeking a new owner for the building since June 2005 — perhaps an indication of little interest in the "high maintenance" property.
In light of the property's high maintenance costs — and even lower monetary value following the housing market crash — along with Calvin's debt crisis, I believe selling the LLC is the right decision. It respects Calvin's responsibility to students (whose tuition is currently supporting the building to the tune of $68,000 annually) and to donors, whose recent commitments to helping with debt reduction are somewhat contingent on Calvin proving itself to be fiscally responsible.
From what I can tell based on the feedback we have received, there are two main objections to the sale of the LLC.
First, by selling the property, Calvin will be less present in downtown Grand Rapids. In a way, this is true. Calvin will be giving up its ownership of a beautiful, historic building in the heart of GR. The college has stated repeatedly that it wants a downtown presence, but I do not believe that owning a historic building is the best way to do so.
In fact, owning such a building causes a number of problems regarding maintenance. Because it is on the National Register of Historic Places, Calvin is not even allowed to put its name on the exterior of the building. Therefore, there is almost no way for the community to identify the building as Calvin-owned.
Furthermore, Calvin already has a downtown presence in the 106 Gallery and Studio on Division Ave., which could potentially be expanded to suit other needs.
In order to maintain and perhaps expand its downtown presence, Calvin may want to consider more downtown partnerships. Programs like Project Neighborhood and dorm community partnerships may serve as examples of such partnerships. If Calvin would like to continue providing students and the community with opportunities for intimate concerts, they may consider sponsorship or partnership with events or venues. One option may be a partnership with something like the Lamp Light Festival in Eastown, which is gaining some traction in the community.
A second objection is that Calvin's rationale for the sale of the property reflects elitist sentiments about this area of GR. I believe the context of the quotes we used in our article was more practical than elitist in nature. I don't believe Calvin views this decision as getting out of a bad neighborhood, but rather as getting out of bad investments.
How would it look if Calvin invested that same $68,000 into community development, rather than holding onto a difficult venue that it only uses a few times a month?  I believe the amount of money Calvin would have to spend to make this property into a space well-suited for their purposes (which are rather unclear other than small concerts) would be better spent in supporting partnerships with businesses and organizations that are able to nurture full-time presences in downtown Grand Rapids.
As Calvin considers potential buyers for this venue, I would hope they respect the integrity of this historic building as well as commitments made in 2007. The LLC should be a vibrant space in GR, perhaps even a space in which Calvin can still be involved without placing a financial burden on Calvin's students and donors.
Correction: A previous version of the article stated that the Lamp Light Festival is in East GR. This is incorrect. The festival takes place in Eastown.