Editorial: BOT demographics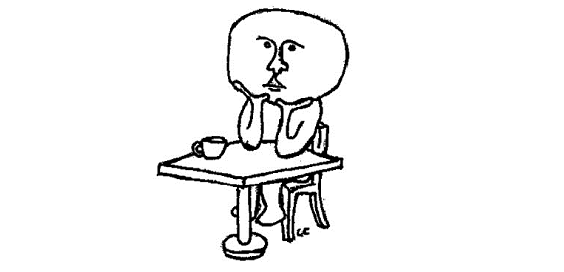 Last week, Chimes ran a story about last month's meeting of the Board of Trustees and the four new members that were added to the board this year.
Throughout the week, we received feedback about the demographics of the board of trustees — the board is over 75 percent male and is almost entirely white.
We at Chimes noted some confusion about how these board members are chosen and Calvin's influence in their appointment, as evidenced mainly by comments such as "why is Calvin choosing all white, male board members."
In order to understand how to diversify the board, we have to understand how board members are appointed. Bear with us; it gets kind of confusing.
Technically, the Board of Trustees is appointed by Synod — a group of two pastors and elders from each regional group of churches who serve as the governing body the Christian Reformed Church — but they most often act as a "rubber stamp" to the names that get brought to them.
As explained in our article, Calvin only has a say in three of the nominations to its own board.  Eleven are nominated to synod on a regional basis, five additional regional representatives are nominated as at-large trustees and up to 12 individuals are nominated as 'at-large' board members, suggested by the Calvin Board of Trustees itself.
Calvin only directly affects the nomination of the board's (up to) three "alumni members," whose names are selected by Calvin's Alumni Association.
Thus, the demographics of the board naturally reflect the make-up of the CRC and the regions they represent, not the makeup of the Calvin community.
If Calvin has an issue with demographic representation on their board, the solution does not lie within the vision of the Calvin community, but, rather, the vision of the CRC as a whole.
I think that as the demographics of Calvin's student population shifts away from the CRC (according to the Day 10 report, only 36 percent of the student population affiliates with the denomination), the structure of our board of trustees should reflect that shift.
I say this with hesitation, because I want to stress that this shift should not undermine Calvin's deep roots and heritage in the CRC. Instead, this shift would result from a careful and prudent step toward linking the governance of Calvin more closely with its community.
For now, both Calvin and CRC members must encourage our regional leaders to nominate diverse leadership to serve. But, the time has come to reevaluate the process by which our board's members are selected.
Correction: A previous version of this article stated 30 percent of the student population affiliates with the CRCNA according to the Day 10 report. The correct number is 36 percent, according to the report.