Opinion: The Other Side is still Greener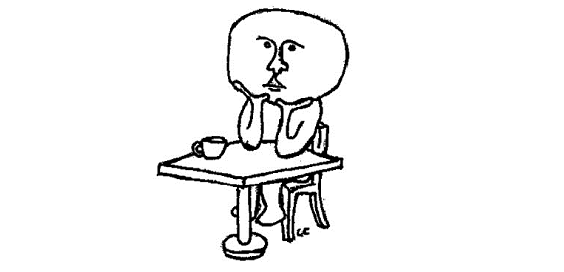 Calvin students hardly need to be reminded of creation care. Since our first visit, we have all been taught that we humans are stewards to this wonderful home provided by our Creator. We know that he wants us to keep it clean for future generations, and that, in order to have right relationships with his kingdom, we need to have right relationships with his creation. We need to treat it with care and respect.
Each year the Calvin community plans and programs Kill-A-Watt week, which, as most upperclassmen will tell you, is an excellent opportunity to win a pizza party. During Kill-A-Watt, students will be encouraged to do small things: turn off the sink when not in use, shut off the lights, carpool, eat more sustainable foods at the dining halls, etc. Although these things are small, when they add up, they can drastically reduce the footprint Calvin leaves on the local and global environment.
Calvin's efforts and achievements in creation care are no small feats. Every year, the Plaster Creek Stewards, an organization of four CRC churches, conducts research on the Plaster Creek watershed and the damage the runoff from storm water causes to the watershed. This year, the organization has received its largest grant yet — $1.1 million — to further its research and stewardship of the Plaster Creek watershed. The Calvin Environmental Assessment Program annually organizes classes and working teams that research, monitor and make suggestions for Calvin policies to improve our impact on the local environment. The Arbor Day Foundation recently awarded Calvin College the "Tree Campus USA" title, a distinction held by three institutions in the entire state of Michigan (Western Michigan University and the University of Michigan are the other two). Calvin students even digitally mapped the 3500+ trees on campus, with plans to include the entire nature preserve.
Our discussion of creation care doesn't stop at certificates and awards, however, and Calvin's significant gains in increasing environmental awareness are a great source of pride and responsibility. Because of our successes, we, the Calvin community, now have an even greater capacity to lead the discussion on creation care. We have the leadership, talent and resources — with hundreds of generous alumni donating several thousands of dollars each year — to do exactly that. I want us to challenge ourselves to take our discussion to the next level. It's time we started investing in renewable, sustainable energy and diverting from fossil fuels that refuse to clean up their acts. Carpooling, bicycling, eating locally produced foods — all of these strategies help ensure our commitment to God's creation and to the future of our brothers and sisters in faith for generations to come.