Calvin College implements new sexual assault prevention policies
At least one in four women will be a victim of sexual assault during her academic career. Of the people who are sexual assaulted during college, nine out of 10 people personally knew the perpetrator. Calvin believes that these numbers should look drastically different on our campus, and has implemented new prevention policies to ensure protection against sexual assault.
With sexual assault crimes increasing at college campuses around the nation, new laws set in place by the Campus Sexual Violence Elimination Act now require colleges and universities around the nation to provide proper sexual assault prevention education. In compliance with the act, all first-year Calvin students are to take an online education program called Every Choice Matters. This program educates students on problems like sexual assault, verbal and physical abuse, stalking and the dangers of mixing alchohol and sex.
"Sexual assault is something that we know happens, not just outside of our community but here on campus as well," said Broene counselor and member of the Sexual Assault Prevention Team, Amanda Worst. "So it's important for us to address it, important for us to let students know that this is a conversation we're having, that it's important to us, that we want to be a safe place for survivors of assault and we want to prevent any future incidences."
First-year students are expected to complete the online course, Every Choice Matters. If a student fails to do so, he or she will be sent reminder emails. The consequences for a student who has still yet to take the course are, as of now, unspecified.
Next year, Every Choice Matters is likely to be mandatory in first year seminar, which is a requirement for all freshmen.
"Going forward, the accountability to take [the online course] may come from your first year seminar instructor," said John Witte, dean of residence life. "So if you don't do it, you may not pass the class, potentially."
Getting students to complete a course to prevent sexual assault should not be a problem, but unfortunately, many students put it off due to the length of the program. Because many scenes show reenactments of students partying, some Calvin students feel as if that is not a reality to them.
"It takes an hour; some of the biggest feedback is that it takes some time to do it," said Witte. "But it is well paced, and good information. It may not portray Calvin's students perfectly, but there is still good information within the program that can benefit Calvin students."
Every Choice Matters focuses on what a bystander can do in a situation that he or she believes is leading to sexual assault or abusive behavior.
"There's a lot of online programs that are out there, but this is the one that we felt did a good job of addressing some of those issues, and giving students real and tangible things that they can do, and also give them information on the resources," added Worst.
Every Choice Matters is not a program specifically for first year students. Although it is required of first year students, upperclassmen are encouraged to take the course as well.
"We'd love to see all of our students take it," stated Worst. "Taking a program like this and investing some time into it helps you to be a part of creating a community that's safer, and supporting each other better."
"The feedback has been more positive than I thought it would be," Witte said. "Some student wrote [on their response for Every Choice Matters], 'I'm really glad I took this because I have always wondered what are some things I could do when I see something happening, and now I actually have some tangible ideas.'"
Witte added, "That's the best comment we could read. Because if that person actually uses that skill and something doesn't happen that might've happened, it's a victory."
About the Contributor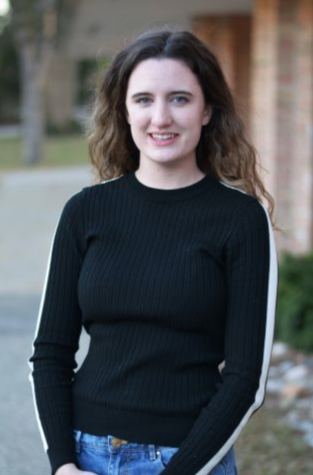 Julia McKee, Campus News Editor
Julia is a co-campus editor for the 2017 spring semester. She is a junior literature major and business minor, hoping to someday go into the book publishing...