Opinion: Johnny's not a place for army recruitment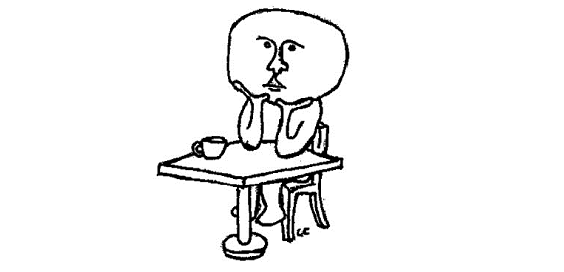 Johnny's Café is great place to relax after a long day of classes, grab a bite to eat, socialize with friends, or enlist for service in the world's largest military. Johnny's Café is a designated area for organizations to set up booths in order to inform students about opportunities outside and within the Calvin community. A wide variety of organizations set up their booths throughout the school year in Johnny's Café—Camp Rogers, off-campus semesters, Student Senate, and two Wednesdays ago, the U.S. Army. While the nature of these informational booths are casual and not officially representative of Calvin College, the presence of U.S. Army recruiters carries with it a much different connotation than the presence of Camp Roger's recruiters. The result of involvement with Camp Rogers is most likely camping trips, marshmallows, or maybe even a canoe trip. I can guarantee you, the logical result of involvement with the world's largest military, currently involved in nearly 150 countries worldwide, is by no means analogous to Camp Rogers.
Of course this comparison is laughable and by no means the basis for an argument in itself, however it draws attention to an important concern nonetheless: who's narratives do we allow to be legitimized by allowing specific institutions on campus? The U.S. Army recruiters' booth promises direction, purpose, and financial stability. The brochures display smiling faces against background of American flags and soaring eagles. But do these narratives regarding involvement in U.S. military tell a true story? Does the long history of U.S. military abuses find a place in the narrative these recruiters are presenting? Is this an institution that actually promotes a narrative inline with the Christian narrative regarding human flourishing and shalom? Should the U.S. Army be allowed to promote their own narratives on our campus?
I will not attempt to answer these specific questions in this article. My aim is not to attempt to outline a comprehensive argument for non-involvement or discuss where I believe Christian allegiances lie. For those of you interested in exploring these themes in more depth, I suggest reading John Howard Yoder, Gregory Boyd, or Nicholas Wolterstorff. My purpose in writing this article is to ask us to consider whose narratives we allow to be legitimized?
How does Calvin pick and choose which narratives are allowed on our campus? Many of you will remember that last year the popular band, Fun. came to Calvin on a tour that aimed at promoting the discussion around marriage equality. However, in this stop on their tour Fun. was instructed not to include this element of their tour on Calvin's campus. In this instance Calvin, as an institution, made a decision to silence a specific narrative. The question begs to be asked, how do we decide which narratives are allowed but which are silenced? Should we allow the narrative promoted by U.S. Army recruiters, but not allow the narratives of other groups on campus? For example, why should Planned Parenthood, an organization providing reproductive health services, not be allowed to set up a booth at Calvin? The conclusion is that the presence of any group allowed to promote a specific narrative must carry with it an implicit approval.
I am not suggesting we create a list of narratives that should be included or excluded, but rather that we must not view the presence or absence of specific narratives on our campus as accidental. Finally, as a community that longs for justice and shalom, I want to challenge us to think deeply about which narratives we allow on campus, which we have passively accepted, and which may be being silenced.
Editor's Note: This article represents an edited version provided by the author of the story and differs from the version on the September 19 print edition.