Calvin successfully raises $25 million for debt relief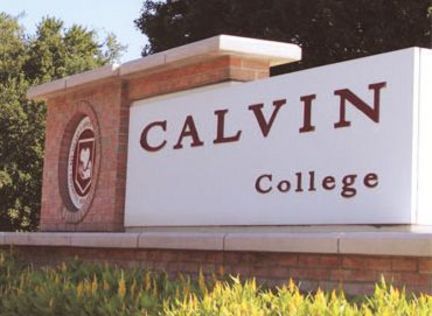 Calvin announced earlier today that they have successfully raised $25 million over the last eight months for the express purpose of reducing the college's long-term debt.
The original goal, set by president Michael Le Roy and approved by the board of trustees, had been to raise the $25 million dollars for long-term debt relief by 2017, but the college fundraising team managed to raise the donations in eight months.
"I knew this was a great community when I came," said Le Roy. "It seems like people's hearts are settled on our mission and they believe in what we are about."
Le Roy, in a press release about the success, attributes the speedy accomplishment to the faithfulness and generosity of donors, whose contributions ranged from $10 to $10 million.
"God is faithful and the kind of response we've received is humbling. We are overwhelmed with gratitude to have supporters who believe in the mission of Calvin College and are committed to helping this institution continue to flourish."
Le Roy also highlighted the importance of the fundraising team's ability to connect with donors.
"We had a great team in place. All of our donors and friends knew about the situation and we communicated well with them."
This communication was especially crucial in allowing the college to show donors what Calvin was already doing to address debt relief.
"Not only had we made the case for the need," Le Roy said in an interview Thursday, "we made the case that we are already working on doing our part and we asked people to help out and do their part."
He emphasized the importance of the Calvin community's willingness to begin the difficult process of achieving financial sustainability.
"It was quite clear that we could not go and ask our donors and friends for help if we were unwilling to first look at ourselves," said Le Roy.
"More work is ahead of us to fulfill this promise, but the community has pulled together and accomplished a great deal in a short time. We are blessed by diligent faculty and a hard-working staff. We would not have accomplished much without them."
This fundraising goal was one of the main components of a larger plan for closing the college's operating deficit, which is currently $4.5 million. The deficit was projected to increase to $7.7 million in 2017, primarily due to debt payments, if the college did not take action
Some of the other components of the plan include selling non-core real estate to directly pay off some of the debt and refinancing the college's long-term debt in 2017.