Prioritization plan passed by board of trustees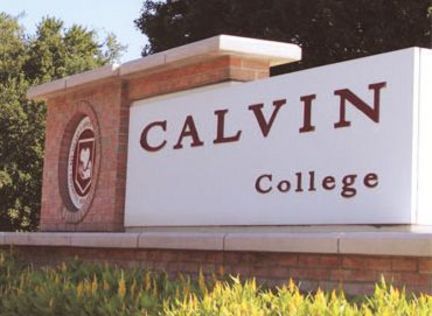 In light of recent financial difficulties, the board of trustees recently passed a prioritization report outlining Calvin's plans for meeting its financial goals for the next three years.
The plan was written in large part by President Le Roy's cabinet, then vigorously debated in the planning and priorities committee and faculty senate. There were also several opportunities for faculty and staff to express the concerns they had with the plan. The revised plan was then recommended to the board, who passed it at their January meeting.
The plan's goal, according to a press release, is to close Calvin's operating deficit, which is at $4.5 million for the 2013-14 budget and projected to be at $7.7 million by 2017 if no action is taken by the college.
"We need to be on a stable financial ground," said Le Roy. "Not as an end in itself, but to make sure that we can do all of the other things we need to do."
According to a press release by the college, the plan is focused around five strategies to close this deficit by 2017: "raising $25 million by 2017 to pre-pay principal on the college's long-term debt; selling non-core real estate assets over the next several years and using the proceeds to reduce the principal of long-term debt; refinancing the remaining long-term debt in 2017; increasing revenue through enrollment growth, new program growth and potentially differentiated pricing for higher cost programs; and reducing annual operating expenses by roughly $4.5 million by June 30, 2017."
The plan also includes reductions to arts programs and language programs, eliminating the curriculum center, increasing tuition for engineers and nurses, considering outsourcing the campus store, increasing the fee for wilderness orientation, increasing the rent in the Knollcrest East apartments, ceasing to fund several programs with tuition dollars and cutting paper course catalogs.
"Part of our plan is to try and align student demand and interest with the resources that we have a little more carefully than we have in the past," Le Roy said.
Implementation of the plan is already underway, with specific goals for the college to meet year by year.
In a press release, Le Roy said "the good, but difficult, work of the last year and a half has paid off in that the college is in a much stronger financial position and is on a pathway towards growing success."