Letters to the Editor December 6, 2013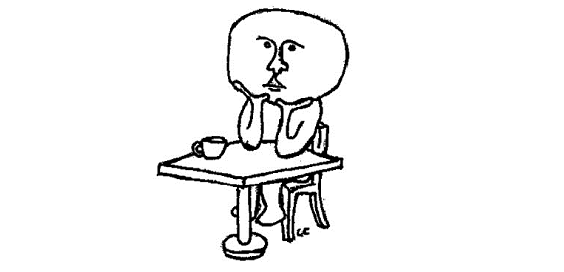 Dear Editor,
   I read with interest the stories of eight LGBT students (Nov. 15 Chimes) and then the thirteen letters of uniform support (Nov. 22 Chimes). Nowhere did I read any stories of Calvin alums and students who have wrestled with unwanted same-sex attraction and have been delivered from it. I personally know of at least four former LGBT Calvin folks who have been delivered from their unwanted same-sex attraction through the power of Christ working in them. They have incredible testimonies.  Calvin should hear them.
    I know Calvin is a tolerant and loving place that is open to all points of view. I've read numerous accounts of many who tell of the painful realities of living LGBT beyond their college years. As one Calvin alum told me, "my family and friends lovingly 'loaded me on the train throwing flowers behind me,' and when I arrived at that place called the LGBT experience, it felt like I was in a prison camp. I was experiencing other wounded people seeking love through same-sex relationships that were ultimately not fulfilling, but then Christ parachuted in and lifted me out."
    Calvin, please do not confuse "compassion" with "enabling." Christ can and does heal from any number of issues: lust, adultery, pornography, drug addiction, alcohol, post-abortive guilt, etc. I know change is possible because Christ has changed me. Christ calls us to share our stories of deliverance and move from "cope" to "hope."
Glenn Bulthuis, '77
Dear Editor,
I just wanted to personally send my thanks to all involved in bringing about the recent article with the stories of our LGBT brothers and sisters. I hope and pray that what they have written will touch hearts and stir others to tell their stories. I hope it will also help people know how to listen and love better.
As a part of the LGBT community myself and as a freshman, it is so great being at a school where this sort of thing is being published and read. I hope maybe some day my story can be heard by more people and that I can better learn to listen also. Thank you so much!! Much love!
Anonymous
Dear Editor,
I struggled with unwanted same-sex attraction during my time at Calvin and beyond. I listened with interest to both Wes Hill and Justin Lee talk about their journey with unwanted same-sex attraction and their faith. While they came to different conclusions as to how to live their lives (Wes will remain celibate, Justin has not ruled out the possibility of a life partner), I was discouraged to hear Justin say that 99.9 percent of homosexuals who want to change, can't. (You can hear these speakers by logging in to livestream.com and choosing Calvin.)
I was discouraged because I know that to be false; as I am a life that was changed by the power of the Holy Spirit and deliverance! I would like to encourage Calvin to add this dimension of conversation into the 'Sexuality Series' and into the 'Chimes LGBT articles' as it would be good for students to know … I wish I had known then what I know now! (You shall know the Truth and the Truth will set you free; we know that with God ALL things are possible!)
My prayer for anyone who struggles with unwanted same-sex attraction is that " the God of hope will fill you with all joy and peace as you TRUST in Him, so that you will overflow with HOPE by the power of the Holy Spirit" (Romans 15:13).
Thank you for an opportunity to weigh into this discussion with another perspective.
Catherine Griffin,   '87
Dear Editor,
A couple lines stood out to me in Ryan's Story: "Speak with love. Silence doesn't count as being welcoming." I agree that silence is not the answer — on either side. That being said, I would like to share a small portion of my story. In high school, I was sexually abused by my friend's mom. This went on for three years and at the time, I felt like a willing participant. I loved her, needed her and even felt like I couldn't live without her. Thus began several years of unwanted same-sex attraction. It was like I wanted to repeat the past, even though I had been taken advantage of in such a horrible way. I was constantly aware of the battle between my flesh and the Spirit. I questioned God in why I had to suffer so much. I finally told my accountability partner at college and slowly began confiding in others — friends, mentors and even my pastor. Their love, encouragement and prayers, as well as endless nights of crying out to God, helped me continue on the journey of healing. I never let what happened to me or my unwanted same-sex attraction become a part of my identity, but because of it, I have a deeper reliance on God. He hears our prayers. I just wanted to encourage those with unwanted same-sex attraction that, through the power of the Holy Spirit, change is possible!
Rachel Kieda, Grace Bible College alumna 2012