Le Roy's cabinet recommends college-wide budget cuts, smaller faculty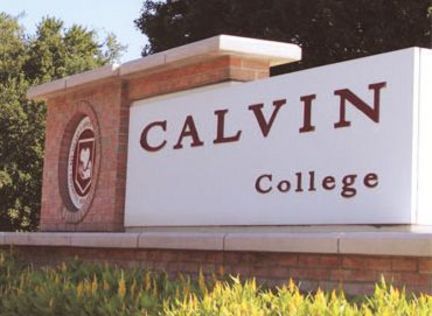 President Le Roy's cabinet recommended cuts to several academic programs, a slightly smaller faculty and various other cuts across all divisions of the college in a report released Monday.
"[The cuts] are very difficult. This is hard for everyone involved," President Michael Le Roy said. "When I realized what we needed to do even 14 months ago, I believed that this stage of the process would be the most difficult."
Hearings for faculty and staff will be held on Friday morning and afternoon, in which people can voice concerns and alternate plans for cuts.
Some of the recommended changes include: reductions to arts programs and language programs, eliminating the curriculum center, increasing tuition for engineers and nurses, considering outsourcing the campus store, increasing the fee for wilderness orientation, increasing the rent in the Knollcrest East apartments, ceasing to fund several programs with tuition dollars and cutting paper course catalogs.
Chimes will have full coverage of these recommended cuts in the coming days, and we will continue to link to them in this article.
The cuts are not finalized, but leaders are approaching final steps in the coming month and a half: the planning and priorities committee will recommend cuts to President Le Roy, who will recommend them to the board of trustees in January.
Students who are already enrolled in these programs would still be able to complete their degrees after the cuts are finalized, so the changes would happen gradually over the next few years.
One major recommendation is that Calvin cut its faculty from 291 members to between 270 and 275 members. But faculty reductions are nothing new to the college: Calvin has already cut its faculty from 326 over the last five years.
Provost Claudia Beversluis said most, but not all of the eliminations would happen through retirements or people leaving the college voluntarily.
"Since we only need to move 15 to 20 down, my guess is that most will be through natural attrition," she said. "If you had a strategy for using attrition in one year, that would seem kind of random. But over a decade, you can use attrition to reshape the faculty."
She said that all tenured faculty would keep positions at the college, but she could not rule out the possibility of not renewing the terms of some other faculty down the road.
The document also suggests increasing the number of classes at Calvin taught by part-time or adjunct faculty from 17 percent to 20 percent.
It also recommends moving the faculty-teaching ratio — different from the standard faculty-student ratio — from 14.5 to 1 to between 15.7 and 16.0 to 1.
Both Le Roy and Beversluis pointed out the inclusive process in which the cuts were proposed, which has been underway since last fall.
"We wanted it to be a participatory process," Le Roy said. "Participants in the process have helped us to see new ways to save money and use our resources more effectively. If we were just doing top-down cuts, you'd miss a lot and this process has shown us that."
Beversluis agreed that the process included many helpful points of view.
"Almost every office in the academic side and every department did an analysis of its costs and of any data that we had," she said.
Some of the goals listed in the document not only continue to shrink the college's budget gap, but also start to chip away at the principal of the college's massive debt.
"It's really important," Le Roy said. "We've had some great donors step up and say they're going to help us with that. It's a really good sign. By 2017, it means we would have lower annual debt payments than we otherwise would have had."
This article has been updated to include the fact that students who are currently enrolled in these areas will be able to complete their degrees.