Volleyball to play for spot in national championship game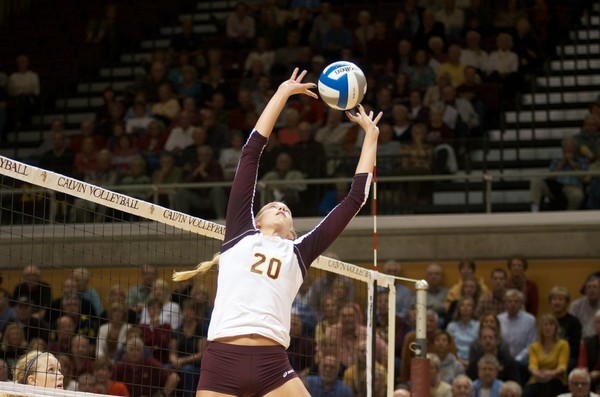 Top-ranked women's volleyball is slated to play No. 7 Emory University for a spot in the national championship game tomorrow night, after defeating UMass-Boston this afternoon in four sets: 25-23, 25-13, 24-26, 25-18.
"I think we showed a lot of grit tonight," coach Amber Warners said. "There were a lot of pressure-filled moments."
Emory defeated Eastern University in three straight sets earlier today: 25-23, 25-18, 25-20.
"Emory is one of the few teams in the nation that are really like us…big, tall…we have to focus on our side of the net," Warners said after tonight's game.
The semifinals game is scheduled for Friday at 5 p.m. and the national title game is scheduled for Saturday night at 8 p.m.
The winner of Calvin's game will face either Cal Lutheran, Wisconsin Stevens Point, or host school and Calvin rival Hope College in the national title game.