Student life division expands diversity offices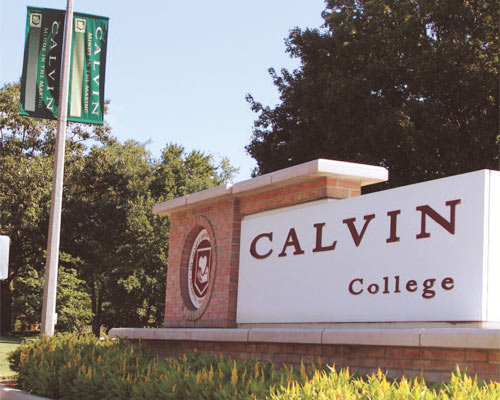 This past May the Calvin board of trustees met to approve a new budget while also approving the new position of dean for both the international and multicultural student development offices.
New student development employees include Christina Edmonson, who will act as interim dean for both offices, and Leslie Washington, who is replacing Ebonie Atkins as the program coordinator for the multicultural student development office (MSDO). Esther Kwak joins the international student development office (ISDO) as a part-time program coordinator.
This is the first year the two offices have shared a dean. So why the change?
Linda Bosch, assistant dean of ISDO, and Nicole Parker, program coordinator for MSDO, said the number of international students and students of color at Calvin are increasing. International students make up 10 percent of the student body and students of color make up 12 percent, twice what they were five years ago.
Bosch says the offices need more exposure.
"The idea is the dean would take these programs and make them more visible," Bosch said.
Parker agreed that a dean would add visibility for both offices. She said the new dean will create structure and give the offices a bigger voice on campus and a better support system.
"It's a great change, especially as Calvin continues to move forward in our commitment to issues of diversity," Parker said.
Edmonson is not new to Calvin. She spent last year working in the Broene Counseling Center. She has BA in sociology, a master's degree in marriage and family counseling and a PhD in psychology.
Edmonson shared her thoughts on what she believes the offices should focus on this upcoming year.
"We have the privilege of being a community that is growing in its racial, ethnic and national diversity," Edmonson said. "It is essential that all of our students feel that Calvin College is their home."
"We are after both retention and flourishing for the good of the individual student and Calvin College," Edmonson said.
Washington joins the MSDO as an additional program coordinator who will work alongside Parker. She has her MA in history and has taught college courses about Asia and the world and Africa and the world.
Washington shared what she hoped to accomplish through her new position.
"I hope to guide students in their understanding and appreciation of the various cultures that are represented in the Calvin student body, with the particular goal of reconciliation," Washington said. "We are seeking to honor God in our relationships with one another as we endeavor to fulfill the command of our Lord to 'love your neighbor as yourself.'"
The ISDO works to help international students feel more at home and supported, Bosch explained. They give the students opportunities to showcase their cultures with programs like Rangeela and festivals that build community. Bosch expressed excitement for a new program where international students would be matched with international upperclassmen as a way to promote community and to integrate them into Calvin's campus.
Parker explained MSDO deals more with issues of race and social justice. The office exists to create a community where all students feel they belong and feel they are supported. MSDO sponsors UnLearn week, educational programming and various lectures throughout the year.
Amid the addition of new staff members, the offices are working to articulate their goals for the upcoming year.
"I think that there are a lot of great things that are to come," Parker said, "We are still in that goal-setting stage."