Budget cuts mean 22 fewer employees, employees pay more for health care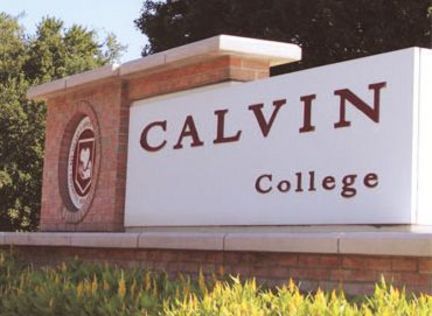 Calvin's board of trustees approved the 2013-14 budget last Saturday, laying off five employees and not hiring for another 17 positions.
The new budget will save the college $4.7 million compared to the current year's budget, putting the college ahead of its goals for financial stability.
"While I'm grateful that we've been able to minimize staff reductions by finding cost-savings in other places, I have a heavy heart for those we cannot continue to employ at the college," said president Michael Le Roy in a press release.
Calvin made most of the reductions by not replacing faculty and staff who retired and not renewing some faculty contracts.
The five employees who Calvin laid off will "receive transition assistance from the college, including pay and benefits, based on years of service," wrote Le Roy in a letter to faculty and staff. The college did not release their names.
"As a board, we deeply appreciate the real sacrifices that the faculty and staff are making to move toward sustainability in a relatively short period of time," said board chair Scott Spoelhof in a press release.
Spoelhof was reappointed chair of Calvin's board at the May meeting.
Calvin also changed its employee health plan to a self-insured model with the Blue Care Network. The change means higher premiums for employees, but Calvin is slightly raising salaries to help cover the increase.
Calvin opened its employee health care coverage for bidding earlier in the fiscal year, as Le Roy identified it as a major area for savings.
The board also heard results from campus-wide strategic plan discussions this past winter. More than 400 faculty, staff and students gave input.
"As faculty, we've been delighted to be part of campus-wide, collaborative conversations," said English professor Jennifer Holberg, vice-chair of Calvin's faculty senate. "The faculty are solidly invested in the future of Calvin, so it's important to gather their wisdom to make the institution better."
The board hopes to approve a new strategic plan at its February 2014 meeting.