Editorial: Feb. 22 – The Oscars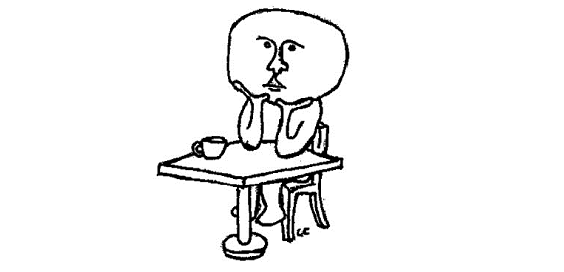 It's that time of year again — Oscar season. The Academy Awards air this Sunday night, and I'll definitely be tuned in.
Yes, I know, the Oscars are everything that is wrong with American society. Go ahead and chide me about celebrating opulence and wasteful consumerism. Remind me that this is a gathering of the world's richest people who get together to pat themselves on the back. Or even, less urgently, accuse me of encouraging studios to make films that pander to the "Oscar buzz." Tell me you're too cool to watch movies people have heard of, much less ones that would win a national award. Tell me the ceremony is boring, or that there are too many commercials, or that you don't like whatever chump they hired to host the thing.
Give me all your reasons, and I'll stand firm; I love the Oscars. Here's why.
1. They're a celebration of art and media. How often do you actually pause to think about how a movie is made? I love hearing who the winners thank — it's usually producers and agents and families, people you don't think of when you're watching that epic blockbuster. I also love the little categories — how often do you suppose the sound mixer or costume designer gets recognized?
2. They get people to watch good films. Sure, these might not be the best films of the year and the academy doesn't recognize many foreign or independent films. But get off your hipster high horse and admit that if you've watched even half of the films nominated for best picture this year, you've seen some darn good movies. You've been challenged to think in new ways, you've met some great characters and you've been exposed to a lot of excellent storytelling. If someone walks into "Les Miserables" instead of "Monsters Inc. 3D" because they heard it was nominated for an Oscar, the academy has done its job.
3. The occasional historic moment. Every once in a while, the Oscars will play host to a historic cultural moment. I watch every year in hopes of catching the next Sacheen Littlefeather giving a protest speech on Marlon Brando's behalf, or Roberto Benigni jumping on chairs and hopping onstage after being the first actor to win for a non-English speaking role. Watching the Oscars equals cultural literacy.
4. The glitz and the glam. I'm not ashamed to admit it: those sparkly dresses and sleek tuxedos get me every time. It's just so fun to watch, and it's not every day that you get to see someone wearing several million dollars of jewelry on her body. Plus, the bad dresses are really bad. I console my conscience with the reminder that lots of stars put their dresses up for charity auction post-event.
5. Acceptance speeches. You see all sorts and can really learn what makes a good speech. Many are too long (talking through the 'get off the stage music' is a no-no), some are boring and some are just plain annoying. But the good ones are breathless, surprised, genuine, grateful and unexpected. You just know that if Quvenzhane Wallis wins best actress, her speech will be the spunkiest, most heartwarming thing you see all year.
Whether or not you tune in (didn't I just convince you?), you'll hear about the winners the next day. Unless you live under a rock, I guess. Why not watch the best picture winner? It's a snapshot of American culture circa 2013, and your kids will probably ask you about it.