WuDunn raises awareness in order to raise resources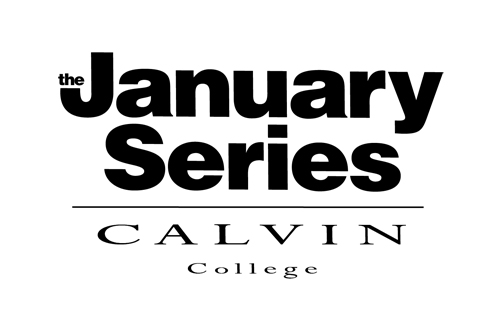 Sheryl WuDunn, Pulitzer Prize winner and co-author of three bestselling books, has been cited by Newsweek as one of the "150 Women Who Shake the World." As an investment banker and journalist, WuDunn has received numerous awards for her writing on economic, financial, political and social issues. Her latest book, co-authored with her husband Nicholas D. Kristof, is "Half the Sky: Turning Oppression into Opportunity for Women Worldwide." The book highlights the challenges that women face around the globe through heart-wrenching individual stories of female suffering.
In her lecture at Calvin College on Friday as part of the college's annual January Series, WuDunn provided her audience with a taste of the book and an outline of the problem that she called "the greatest moral challenge of our century." In order to illustrate this challenge, she told the audience stories of discrimination, slavery, brutality, and ultimately hope. WuDunn believes that the hope in the global story of oppression lies in two solutions: education and microfinance.
The lecture started with the story of a young woman in rural China who was taken out of school at age 13 because her family did not have the resources to keep her there. The young girl was devastated as she had been the top pupil in her class. Donations started flowing in when an article was written about her in The New York Times and though there were a few bumps along the way, a donation of $10,000 was eventually made. It was enough to provide scholarships for all the girls and even a few boys in the school. Many of the girls went on to seek higher education and gain useful employment. They sent their wages home and the families of the village were able to build new houses and new businesses.
This story epitomizes WuDunn's vision. She seeks to raise awareness about the plights of women around the globe so that individuals will donate not only their money, but also their vocational expertise in order to increase resources used to combat oppression. Better resources in technology, infrastructure and necessary supplies allow more women to receive an education and break out of the vicious cycle of oppression and into a virtuous cycle.
WuDunn told another story of a woman from Pakistan whose unemployed husband took his frustration out on her by beating her every day. When the woman became pregnant with her second daughter, her mother-in-law recommended that her son find another wife to provide him with a son. In an attempt to prevent this from happening, the wife went and got a loan of $60 from a microlending group and started an embroidery business. The business quickly took off and she was able to employ 30 women from her village as well as her own husband to take the textiles to market. In this situation, she was able to increase not only her own wealth, but the wealth of the whole community.
Through this story WuDunn emphasized the fact that many countries in the global south are lacking about half of their economic potential because they are not utilizing half of their workforce and entrepreneurial potential. Stories such as this remind us that breaking the cycle of oppression is also a way to combat poverty.
The main focus of WuDunn's lecture was the need to raise awareness which is key in the fight against discrimination and oppression. She called for the audience to give only 10 or 15 minutes of their professional expertise a week to work on the elimination of the oppression of women worldwide. As part of this awareness, WuDunn has helped to launch the development of the "Half the Sky" multimedia effort which includes a PBS documentary series, an outreach with many NGOs and an online game on Facebook. The PBS documentary series will be shown on Wednesday, Jan. 9 at 7:00 p.m. at the Covenant Fine Arts Center Recital Hall.