Calvin vice president of finance to step down, provost's term extended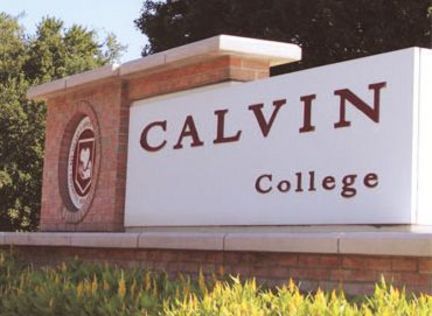 This story was originally published Monday afternoon and has been updated here.
At the end of this week, Henry DeVries will step down from his role as vice president for administration, finance and information services "by mutual agreement with the college," according to a letter from President Le Roy to faculty and staff shortly after 2 p.m. Monday afternoon.
The college has not yet made an official announcement. DeVries declined comment late Monday afternoon.
"Henry has served the college faithfully for 15 years and I am grateful for his devotion to Calvin College," wrote Le Roy in the letter.
The move comes one month after the college announced significant financial concerns, including a budget shortfall by 2017.
DeVries will remain on in an advisory role through the end of the semester to help with the transition.
Calvin will begin searching for a replacement "immediately," but no details were given about the search process in the letter. The college hopes to fill the role this spring.
The letter also announced that Provost Claudia Beversluis's term will be extended one academic year. She was scheduled to end her term this spring, but Le Roy asked her to stay "to complete the process of prioritization and strategic planning."
The search for a new provost will begin this coming summer.
During the vacancy in DeVries's seat, Sally Vander Ploeg, director of gift planning and major gifts, will assume the role of director of finance and chief financial officer. She will join the cabinet next Monday.
"Sally is a CPA with a law degree and a strong leadership track record and a commitment to high standards in her advancement role," wrote Le Roy.
During the next month, various other functions, including the physical plant, Creative Dining Services, and information services, will be managed by vice presidents of other areas.
Le Roy also announced other changes to the cabinet, including a new cabinet position, the associate vice president for human resources.
Todd Hubers, current director of human resources, will be elevated to the new cabinet position.
"The health of any organization depends upon the well-being and effectiveness of its people, and a college is critically dependent on people to serve students well," wrote Le Roy.
Le Roy encouraged faculty and staff to maintain dialogue during the time of transition.
"Change brings great hope, anxiety and deep yearning," wrote Le Roy. "It is my hope and expectation that you will direct any questions you might have about these changes to a member of cabinet."