Editorial: Nov. 16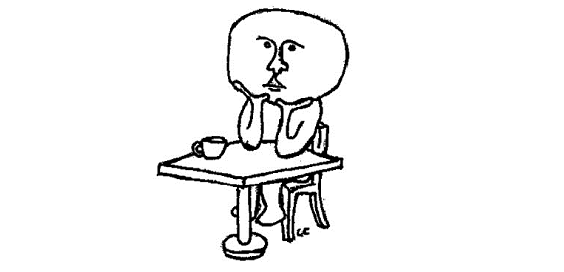 Thanksgiving break, in all its culinary, commercialistic, drowsy and familial goodness, is coming soon. Next week, in fact. You're ready, aren't you? It's an oasis of a weekend before finals panic sets in, and the food is just so much better than the dining hall or Tuesday's dry, leftover pasta.
It's also a great time to catch up on homework. Or maybe even get ahead? Nah. I know you've got a lot to do this break. You have to power through two whole hours of Uncle Louis' war stories, sit on the couch watching (or avoiding, in my case) football for the next three, and then get in line at 5 a.m. to buy that much-coveted box set of "Gilmore Girls" for only $2.54. It's a tough life, I know.
But if I may, I'd like to add one more activity to your list. Read a book.
"What?!" you exclaim. "Psh. I don't have time to read a book." Well, do you have time to pin fourteen recipes for pumpkin pie/cheesecake/muffins/bars/playdough/candles/cement to your board "OMG delicious!!" on Pinterest? I thought so. You have time to read a book.
We college students get so caught up in schoolwork that we seem to have lost the ability to read for pleasure. We simply don't have time to fit in Stephen King between Satre and Steinbeck. And even if we had time, we're just really sick of reading. I read a good 20-30 pages of textbooks and journal articles every day, and after all of that, I really just want to veg out and watch "The Walking Dead." Or sleep. Maybe.
Don't you miss the days when your mom would drive you to the library and you'd fill a totebag so full with books that you had to drag it over to the checkout desk because it was too heavy to lift? Was that just me? Oh.
But didn't reading used to be fun? It could be mindless or exciting or transporting. Stories and characters could enthrall. They were memorable.
Pick out a book to read over the long weekend. Give your brain a break. You can pick something easy, I won't tell. Read a young adult novel. Honestly, I'm thinking about rereading "The Hunger Games." It's really good, okay? Or maybe I'll run to the store and grab a copy of Louise Erdrich's "The Round House," which won the National Book Award Wednesday night. Can't even think about reading a whole novel? You're pathetic. But, try a book of poetry. Heck, half a book of poetry. Schuler's has a great poetry selection and a bunch of really enthusiastic staff people who can help you pick out something good.
Really, just read something for fun. I don't care what it is. I might even accept a magazine. TIME or something if that's your idea of fun. Don't let that pleasure reading part of your brain turn to mush. You might need it when you're old.