Calvin ranked No. 169 best college, beats rival Hope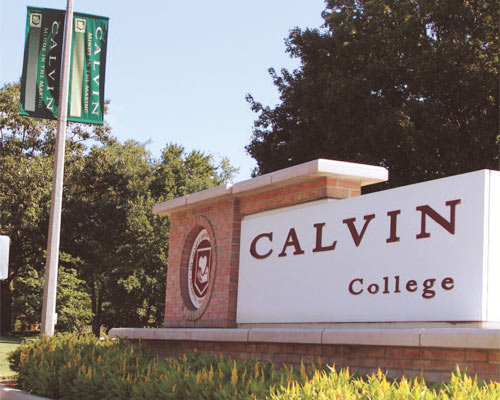 Forbes Magazine's annual America's Top Colleges list released last month put Calvin at the front of the pack in the Grand Rapids area.
Forbes ranked 650 schools based on factors, such as great career prospects, low levels of debt, quality of teaching and graduation rates.
Calvin placed No. 169 on the list nationally. This put Calvin ahead of all the other schools in the Grand Rapids area, including longtime rival Hope College. Hope ranked No. 223 this year. Grand Valley was a distant No. 608.
University of Michigan was the highest ranked Michigan school at No. 57.
Bill Vanderbilt, Hope's vice president of admissions said he felt Hope should have been ranked higher.
"I'm a little surprised at where Hope ranks. We think we're the best liberal arts school in the country," he said in an interview with the Grand Rapids Press.
Phil de Haan, a Calvin spokesperson, told the Press the news was "terrific," but added:
"We're doing what we're doing not so we can get ranked high. We're doing what we're doing because it's integral to our college's mission."