Richard Chimes introduces new website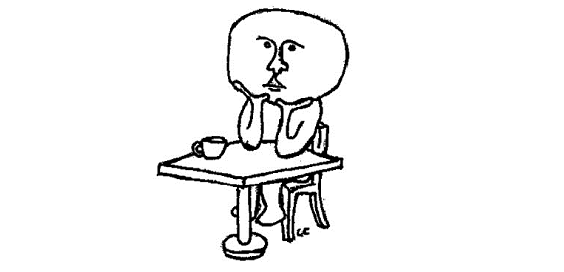 Welcome back, student body! This is your friendly mascot, Richard Chimes, reporting. Imagine yourself at the grocery store. You're searching the shelves for your favorite brand of cookie or pickle or toothpaste, but the familiar packaging is nowhere to be found. You finally spot it, but what was once a sparkly blue box has transformed into a sleek, modern, white package. "New look, same great taste!" declares the box. This situation would be analogous to what you are currently experiencing. While Chimes is not recommended for consumption, we do have a new look with the same great news.
Over the summer, our editors have been working hard to overhaul Chimes' website. In the past, our less-than-beautiful yet still functional website was updated each Friday and simply displayed the same stories that appeared in our print edition. This year, we have fully entered the 21st century and followed suit with many of the world's most influential news sources. Our website will be updated several times each week, with the main news days being Monday, Wednesday and Friday. Check back multiple times each week for new stories, photos and breaking news. We'll be posting reviews of concerts just hours after they happen, and we'll have everything you need to know about important breaking news stories on campus — from who pulls out the win on Chaos Day to what President Le Roy speaks about at his inauguration in October.
Alongside the increased updates on our official website, our editors will be very active on social media. I know you kids these days are always up on Facebook and Twitter, and now Chimes will be there with you. There you'll find helpful links, interesting photos and highlights of the most relevant stories on campus.
What else is new on the website, you ask? We've got a page (located on the very top menu) where you'll find links to blogs written by a wide range of Calvin students and staff. Many belong to those studying abroad for the semester in Hungary or Peru or Honduras. Others choose to review restaurants, give advice about college issues or pass along articles and reviews relating to the Calvin music scene.
A new web page calls for new features. Video posts will soon be available, showing you real highlights from on-campus events, interviews with key Calvin individuals and more in-depth stories about lesser-known clubs or classes.
But wait, there's more! Our website now has a commenting feature. Sign in via Facebook and let us know your thoughts on the day's biggest news stories. Did you enjoy the concert as much as that reviewer? Do you have a different perspective on Rangeela? Want to celebrate your dorm's victory at Chaos Day? Post a comment! Be sure to read our commenting policy (in the top menu) before you chime in. Yes, you have to be nice. If commenting isn't your style, grab your parchment and quill pen (or just a keyboard) and compose a letter to the editor. Your responses will appear in print and on the web.
Speaking of print — if you've made it this far, you're obviously invested in Chimes' print edition. It's here to stay, offering your weekly dose of important news and captivating photos. Oh, and the crossword puzzle. Yes, we know that's the page you read first. We've got a new masthead and logo, and you'd be amazed what a difference a few new fonts can make. We're fresh and to the point, picking out the week's best stories from the web and arranging them on the page with distinctive Chimes flair. Be sure to check out Features — we can't transfer the editor's beautiful graphics and layout to the web!
Online and in print, we've got a new section as well! The Local page features stories concerning Grand Rapids and the surrounding area. From the farmer's market to the GRAM exhibits, Local will keep you up to date on the latest happenings in our fair city. I heard there's this pretty popular thing called ArtPrize coming soon — that'll probably get covered.
A recap of our "new look, same great news": website updated frequently, more breaking news, lots of social media, blogs, videos, commenting, Local news . . . phew! I'm sure the list will continue to grow as your faithful Chimes editors learn the ropes. We can't wait to hear your feedback!