Women's LAX season underway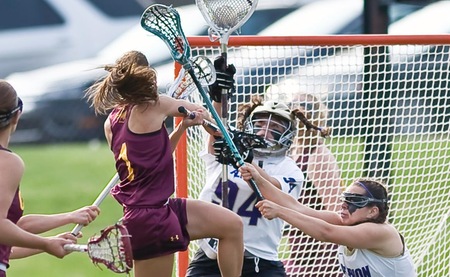 After a winter spent indoors, trying their best to simulate a real game, the women's lacrosse team finally made it outside.
Enjoying the Kentucky sun, the team opened up their nonconference schedule last weekend against Asbury University and Georgetown College (KY).
Calvin beat the young program from Asbury 16-5. Georgetown, a more established foe, rode a strong first half to a tight 12-10 victory.
Emily Cefaratti put up 9 points between both games for Calvin, earning her MIAA Player of the Week honors. The senior scored five goals against Georgetown, and four in the second half.
Cefaratti credited her success to her teammates, adding that "it takes a special connection between teammates to know the exact time to feed you the ball to score, and I am lucky to have that connection with my teammates."
Georgetown's senior goalie Merrisa Heraldson was a brick wall, saving 13 of Calvin's 23 shots-on-goal. Calvin held a 26-23 shot advantage.
At this point, these games are chances for the team to see how their work over the winter can be realized in the season.
"Our Kentucky trip was a nice way to start the season," said head coach Blake Boehm. "Asbury and Georgetown gave us an opportunity to see what we're doing well and what we need to work on."
Unlike their close loss to Georgetown, Calvin's first game against Asbury was an entirely different affair.
Calvin jumped to a 7-1 lead at halftime and owned a 9-4 advantage in the second half, leading to their 16-5 win. Cefaratti scored four goals, but Kelly Pepper lead the team with 5 goals and 2 assists.
A recurring theme over the weekend was teamwork. Calvin had a 18-4 draw control advantage against Asbury, and the defense only allowed 9 shots compared to Calvin's offense, which produced 26.
Pepper had two assists, a total that was matched by Amanda Davio, who also scored twice. Pepper said that the defense forcing turnovers was a big reason for her personal success.
"Without the defense gaining possession and safely getting the ball up the field I would not have gotten as many points as I did for the team," added Pepper.
Pepper also noted that this year's defense is relatively young after losing a couple of players from last year's squad. Despite this, because of their progress since the fall and performance over the weekend, Pepper is confident in Calvin's position in the MIAA.
"Our defense is definitely something for other teams in our conference to look out for," said Pepper. "Our defensive line is aggressive, quick and great at communicating."
That stout defense alongside rhythmic passing and scoring will all need to be flowing in full force when Calvin faces their next opponent. This Saturday, the Knights will continue their nonconference crusade when they match up against Capital University. Calvin lost to Capital 18-11 last year.
"Capital is a very good team," said Boehm. "We've played them twice in the last three years, so we have somewhat of an idea of what to expect. They're well coached and very athletic."
In order to prepare for the game against Capital, Boehm said that the team is looking to be more fluid on both sides of the field: "This week we're focusing on playing the game fast and proficient, understanding that every possession matters."
About the Contributor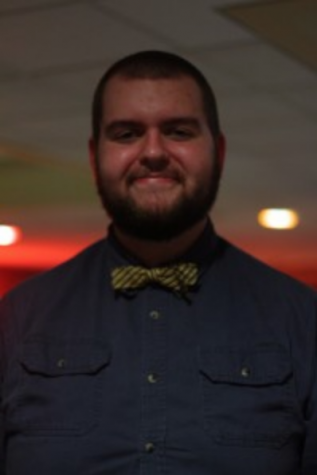 Mark Peless, Online Editor
Mark is the online editor this year, which means that he has control of everything that goes on the Internet. Last year he was the sports editor, so his...