"A Series of Unfortunate Events" not so unfortunate after all
"Look away," the theme song for the new television series "A Series of Unfortunate Events" forewarns us. "This show will wreck your evening, your whole life and your day. Every single episode is nothing but dismay."
The warning will likely fall on deaf ears, as long-time Lemony Snicket fans have been clamoring to see the return of the Baudelaire orphans on screen since the failed one-off 2004 film of the same name. An eight-episode season released exclusively to Netflix last month, "A Series of Unfortunate Events," is based off of the popular young adult novels written by Snicket.
The show revolves around Violet (Malina Weissman), Klaus (Louis Hynes) and Sunny (more often than not a CGI baby) Baudelaire, and the unwanted attention they obtain when their parents leave behind a small fortune after tragically being killed in an unexpected house fire.
Specifically, it's Count Olaf (Neil Patrick Harris), a maniacal and lunatic wannabe actor, who has taken on an obsession with the orphans and the money he is set on stealing. And, almost inexplicably, he just so happens to own legal guardianship over the Baudelaires after their parents pass away.
The Baudelaires find themselves evading danger from Olaf and his accomplices, being placed in one dysfunctional house to the next, all of which seem to end only in disaster after disaster (as if in a series of unfortunate events, if you will).
The show is narrated by Lemony Snicket himself — portrayed by Patrick Warburton (Kronk from "The Emperor's New Groove") — who often interjects to define certain words or reveal something he believes would be to depressing to show on screen.
The first season of "A Series of Unfortunate Events" covers the first four of the novels — "A Bad Beginning," "The Reptile Room," "The Wide Window" and "The Miserable Mill."
While the 2004 film adaptation — which saw Jim Carrey in the title role of Count Olaf — was a rather loose interpretation of the novels that was received with mixed reviews and failed to gain enough traction to warrant further sequels, the Netflix series adaption retains great loyalty towards the source material by paying great attention to detail, and it has gained quite a following because of it.
While those who haven't read the book may become frustrated by the show's constant tonal shift and campy humor, which admittedly does cause problems from time to time, "A Series of Unfortunate Events" tells an appropriately dark story with enough intrigue and enjoyment to balance out some of the show's more uneven moments.
Neil Patrick Harris commits wholeheartedly to the role of Count Olaf, and he seems to be having the time of his life portraying the character. While Malina Weissman and Louis Hynes may not be the most charismatic duo to ever lead a show, they certainly deliver fine performances given their age. The additions of actors and actresses such as Joan Cusack, Aasif Mandvi and Alfre Woodard ("Luke Cage") help boost the show's credibility as well.
"A Series of Unfortunate Events" may not be as essential viewing for TV fanatics and media scholars as it is for fans of the novels from their youth. While the CGI might not up to par with something you would see in "Game of Thrones" and there's an occasional cringe-worthy moment every now and then, the show also boasts a good amount of fun within the absurdity of its story that help viewers overlook some of those problems.
The real unfortunate event here is that Netflix has yet to announce a release date for Season Two.
About the Contributor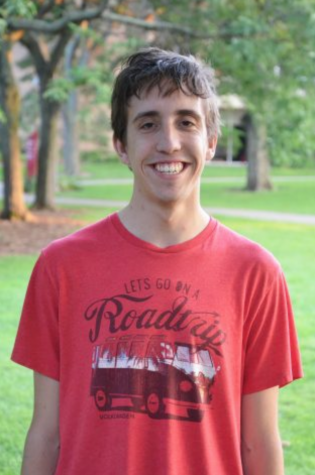 Brandon Schreur, Arts and Entertainment Editor
Brandon Schreur is the Arts and Entertainment editor this year. He's a junior majoring in writing and film studies. He's from Holland, Michigan, and...