Calvin hockey crushes Hope
On Dec. 3, the Knights received the Flying Dutchmen in the second leg of two-part fixture. Calvin, ranked No.1, had experienced its first loss to Hope, ranked No.6 in the first leg. Facing off their rivals in their home ice rink, Calvin started the game confidently.
Eight minutes into the first period, Calvin junior Noah Szenderski put the puck into Hope's goal alone, giving Calvin an early head start. A few minutes afterward, senior Cam Bell scored the second goal assisted by Thomas Rietema and Nick Hirst.
Calvin held the lead till the end of the first period, and ended with a solid 2-0 lead for Calvin.
After the intermission, Hope retaliated quickly. Within three minutes of the second period, Elliot Digison scored against Calvin to make the score 2-1. The Knights were not still, however, and soon responded in kind. Rietema scored for the Knights, assisted by Jordan Duncan and Hirst, strengthening the lead of the home team.
Near the end of the second period, Duncan rushed to Hope's side of the rink and passed on the puck to senior Ryan Racanelli, who capitalized the opportunity into a fourth goal for Calvin, increasing the lead by three points.
Approximately thirty seconds later, Bell scored against Hope for a supposed fifth goal, but was discounted because of a penalty. Calvin came out of the second period stronger and more confident than ever with a 4-1 lead.  
In the third and final period, only a single goal was scored. With less than 10 minutes left to play, Rietema scored the fifth and final goal for Calvin, the second goal he had scored that night.
The match ended 5-1, an outright victory for the Knights. The Knights statistically did better than Hope, outshooting them 47-36. This included an impressive 18-8 shooting advantage that Calvin had over Hope in the first period.
In addition, during the intermission, the women's volleyball team celebrated their championship win of the national NCAA III tournament.
The Calvin ice hockey team will play next this Friday night at 8:30 p.m. against Indiana Tech on the Eagles Ice Center.
About the Contributor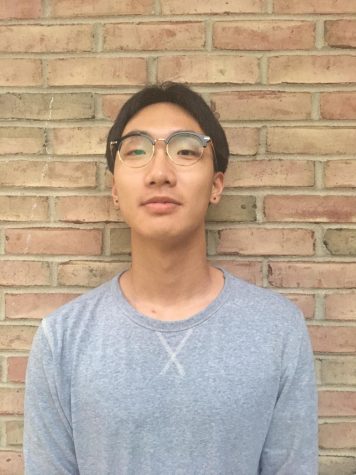 Purun Yeo, Sports Editor
Purun Yeo is the sports co-editor for Chimes 2017-2018. He is a sophomore from Cairo, Egypt, and is currently double majoring in international relations...