On top of the world: women's volleyball national champions
"This group is one of the hardest working groups we have ever had," said women's volleyball head coach Amber Warners said prior to the 2016 season.
92 days, 33 victories and 115 sets later, the team stands atop its sport's apex as national champions. The height of accomplishment and ultimate reflection of teamwork, this achievement is the third in seven years and the second National Championship for the seniors on this year's team.
Months of hard work culminated with 3-0 triumph over Washington University at St. Louis on Saturday, Nov. 19. Calvin won each set 25-21. It is a fitting win for a Calvin team which claimed straight-set victories 24 times this year leading up to the title match, including a 3-0 semifinal victory over University of Northwestern (St. Paul).
In a moment of respect, Warners began the post-match press conference with a statement of recognition and sympathy for Calvin's opponent:
"I'd like to once again congratulate Vanessa (Walby) and Washington University for making it to the finals. Vanessa is one of my good friends in the coaching field and I know how she feels right now. It's not a really fun feeling, and I think you can be satisfied with your accomplishments of getting here, but it's really kind of lousy to be number two, so I just want to have a shoutout to her."

Warners went on to thank the NCAA, the University of Minnesota (Oshkosh), who hosted the tournament, and the AVCA for their contributions to the tournament. Warners noted the effort that her team put out on the floor and said that it is always an indicator of true success.
As Warners also mentioned, the team built its success from the very beginning of the season. The coaches instilled confidence and a value of hard work into the players. Calvin began the season winning 27 matches in a row with its only loss of the season coming in a close 3-2 match versus Hope College in early November.
The Knights regularly dominated teams and, more importantly, took hold of the MIAA Conference (despite a very close MIAA Tournament Championship loss), setting themselves up for a dramatic run in the NCAA Tournament.
Laura Danhoff was one of the seniors on the team who came to Calvin and won a national title as a first-year student. As a senior, she said that she expected a national title would be the "icing on the cake." What she learned, however, is that there is a much more lasting memory as she reflects on the season.
"This is great, but these girls and this program … I am forever going to miss this and these people more than this win," said Danhoff. "I'll forget all about this game, but I'll remember all the moments and times that I had with these girls."
Danhoff's expression of care and devotion between teammates is a common tale at Calvin, but also with other teams in other sports participating in similar post-championship press conferences. If such a narrative is not engrossing enough, the statistics speak for themselves.
As was previously mentioned, Calvin lost one match all season. In a game where one or two mistakes can turn the tide of favor in any direction, Calvin still came out on top in 33 out of 34 of their contests.
The Knights averaged 13.7 kills per set, 12.76 assists per set and a .274 hitting percentage for the season. All of those facets were on display in the title match, where Danhoff, junior Jenna Lodewyk, first-year student Sarah DeVries, sophomore Anna Kamp and many others shined. DeVries had ten kills, Danhoff had 8 and Kamp lead the team with 13. Sophomore Keilahna Castillo had 13 digs and junior Kristen Vyletel had 11.
Danhoff earned the honor of Most Outstanding Player for the championships and was named to the All-Tournament team along with Lodewyk and DeVries.
"The talent on our team has made my job so much easier as a setter," said Lodewyk. "I think each player has handled the success of each other really well."
Lodewyk explained that the statistics could be outstanding for anyone on any given night, so she has grown to appreciate the backing the players have for each other.
Now, with a season behind them and a championship trophy in hand, the team will have the memories of their time on the court and off of it to look back on.
"For me as a coach, I want to win it for them," said Warners. "I want them to have that feeling. I want them to feel like they had the courage and the guts to go out under a lot of pressure and do it. So I am thrilled for all twenty of our players."
For some, the 19th marked their last time in uniform as a Calvin Knight. Danhoff and Kelly Bos are the only seniors on the team, earning themselves a jubilant send-off and ensuring a transition of undergraduates brimming with experience looking ahead.
"I wish people could know the character behind the player," said Warners. "We have twenty women who have incredible character and who are really selfless. That doesn't happen very often."
Appropriately, Calvin will finish the season ranked number one in the final AVCA rankings.
About the Contributor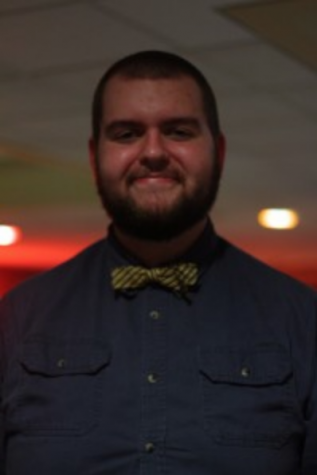 Mark Peless, Online Editor
Mark is the online editor this year, which means that he has control of everything that goes on the Internet. Last year he was the sports editor, so his...