Women's basketball wins by 100 in season opener
Few things can burn the coals of a team's confidence like a good opening night showing to begin the season. For the women's basketball team, this fuel manifested itself in a 118-18 shellacking of Great Lakes Christian College this past Tuesday.
Calvin had five players in double digits with senior Anna Timmer scoring a team high 22 points. The game gave every member of the team an opportunity to see significant minutes on the floor. 12 out of the 13 players on the roster spent more than ten minutes on the court, and each one recorded at least one field goal attempt
As a team Calvin had a 60 percent shooting percentage, and a 48.3 percent shooting percentage from behind the three point line. The team made eight of their ten free throws and committed nine turnovers while forcing 32.
Great Lake Christian's Icesis Chandler-Pool scored 12 of her team's 18 points, though the Lakes did not have depth off the bench like Calvin. The Knights had seven players waiting to enter the game on the bench, compared to three for Great Lakes Christian.
This game was the first regular season game in first-year head coach Chuck Winkelman's Calvin career. Winkelman acknowledged Calvin's impressive offensive showing, but placed an emphasis on defense.
"This team is obviously very gifted offensively, and I've said that to them from the beginning," said coach Winkelman. "It's not an issue of scoring the basketball; it's really focusing on playing great defense all the time. I think defense wins games and rebounds win championships. We have to do those things to take our team to the next level."
Calvin's defense was nothing short of dominant, allowing a quarter high ten points in the last quarter, and only two points in the first and third quarters. Calvin also recorded 18 steals and two blocks while committing 10 personal fouls.
Timmer, who lead Calvin in scoring, also lead the team with 15 rebounds (including six offensive rebounds) in 20 minutes of play. Timmer did not attempt a three point field goal, but junior guard Ali Spayde and senior guard Lauren Goldthorpe both attempted seven threes and made three and four, respectively.
Winkelman recognized the uniqueness of his team's first opponent, and maintained that the team is not overlooking any teams on their schedule:
"Tonight, we looked like we should look. There are no more games like this on the schedule. At the two tournaments we're about to go to before we play in Holland on the 30th, we'll face four teams that are very capable. This was a good tune-up for us to grow together before that."
Calvin's next opponent is at home versus Dubuque University this Friday, Nov. 18, at 9 p.m.
"Our first game against Dubuque will be a great challenge," said Winkelman. "The league Dubuque plays in saw one of its own (Wartburg College) advanced to the Final Four. They're not going to be intimidated by the Calvin logo across the front of the jersey at all."
Quotes from Calvin Sports Information.
About the Contributor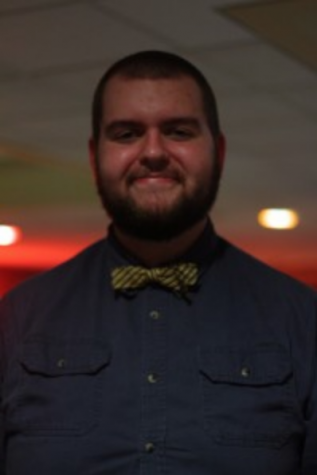 Mark Peless, Online Editor
Mark is the online editor this year, which means that he has control of everything that goes on the Internet. Last year he was the sports editor, so his...