Men's basketball season preview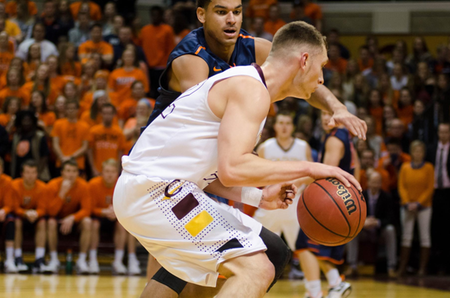 As of the writing of this article, it has been exactly 264 days since the Calvin men's basketball team played a regular season game. Last season ended with a heartbreaking four point loss to rival Hope College.
Last year's team's co-captains Jordan Daley and Austin Parks both graduated, leaving not only their days on Calvin's court, but departing from a team of brothers.
Head coach Kevin Vande Streek said that a basketball team is a way for men to bond and grow together in ways they may not have the opportunity to otherwise.
"You don't ever quite find something like being on a team, in the locker room," said Vande Streek. "You laugh, cry, sweat and grumble all together"
Inevitably, teams will need to adjust from one year to the next because of personnel change. Vande Streek said that there is always a space left behind by seniors from the previous season, but that it's easy for Calvin teams to become a "close knit group."
Vande Streek cited the role returning players perform as accommodators, helping incoming players adjust to college: "There's so much to learn, it's hard for freshman. It's hard just going to school. You're sleeping differently, you study way more and you don't eat the same. The friendships you had in high school are different and you're working at that part."
As for the expectation for new arrivals and second year players, Vande Streek provided an optimistic perspective on the matter.
"We have a good group of newcomers which will push for time, and we have some guys who were freshman last year who made a really nice jump in their game," said Vande Streek. "I hope they'll be pushing for some time as well."
Moving forward, the spotlight will be shone on a few of last year's role players who will now be tasked with leading this year's squad. Fans will most likely see senior forward Cam Denney get multiple touches because of his ability to spread the floor and the crash the boards.
Junior guard Tony Canonie and junior forwards Michael Wilks and Mike Siegel will also be more prominently featured, among several other players who saw an increase in play from 2014 to 2015 like senior forwards Nate Drews and Michael Welch. Expect to hear sophomore Dordt College transfer Austin Bykerk's name called as well.
The balance on the team can be seen in its even mix or representation with four players from each grade level making up the 20 man roster.
The team had the chance to put their practice to work in an exhibition game last Saturday at Northwood University. The Knight lost by three points as Denney lead the team with 23 points and Canonie had 5 assists.
The final scores are exhibition games aren't too telling of what to expect moving forward. Vande Streek said that it's mainly a good opportunity to see how guys work together, and to be able to put some things the team has been working on since mid-October into action.
There is another exhibition game slated this Saturday in Van Noord arena at 3 p.m. against Lawrence Technological University. The regular season kicks off Friday, Nov. 18 at home against Finlandia University.
About the Contributor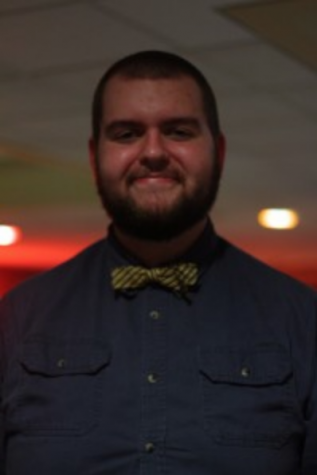 Mark Peless, Online Editor
Mark is the online editor this year, which means that he has control of everything that goes on the Internet. Last year he was the sports editor, so his...