Fall sports teams wrap up seasons, look to championships
While some students are preparing for midterms and scrambling to find their perfect spring schedule, others are preparing in different ways.
There are athletes at Calvin who are still in a celebratory mood after securing conference championships. Many of those same athletes are now looking for even greater success in tournaments and the chance to win a national title.
The men's soccer team decimated Alma College 5-0 this past Saturday, giving them the title of 2016 MIAA Conference Champions. This is nothing new for a program that won the championship the previous nine seasons as well.
The 2016 team is not the 2015 team; and the 2015 is not the 2010 team. Each year brings forth a new squad with different key players. The man at the helm, fifth year head coach Ryan Souders, attributed the program's decade-long success to the character and motivation of its athletes.
"I think it speaks to institutional excellence and to many wonderful young men who have been a part of this championship run and have chosen to come to Calvin for the right reasons," said Souders. "Faith reasons, academic reasons and the chance to play high level soccer at a wonderful liberal arts institution."
On Tuesday, after already clinching the title, the men's soccer team traveled to Albion College and won 4-1. The team's record stands at 15-2 overall, with a 12-1 record in conference (their only loss a close 1-0 defeat against Adrian College). Their last regular season game is this Saturday, Oct. 29, versus Trine University. The game begins at 2:30 on Zuidema Field, behind the field house and next to KHvR.
They begin the MIAA Tournament next Thursday, Nov. 3. Their opponent is yet to be determined.
The women's soccer team is in a battle right now for a place in the MIAA Tournament. Most recently the 9-4-1 (in conference) Knights defeated Alma 2-1 in a cold and wet overtime thriller. Calvin sits third in the MIAA behind Hope College and Kalamazoo College.
The women's soccer team squares up against Olivet College this Saturday at home at noon before finishing their regular season next Monday versus rival Hope. These late season games often have tournament implications, and head coach Mark Recker said that the team is excited to participate in them.
The women's volleyball team has their fate in their own hands. Incredibly, the team has yet to lose a single match this season. In the middle of the undefeated season the Knights have enjoyed 14 straight conference victories. Their most recent win, a shutout of Alma, gave them at least a share of the MIAA title.
The title of co-champion would be given to Calvin and Hope (12-2 in conference) if the Knights lost their last two matches and Hope won their last two matches. To achieve this scenario, Hope would have to win the first of their last two games against Calvin. The two rivals play this Friday at 6:30 in the Hoogenboom.
"It is a great honor for the team to earn a share of the MIAA title," said head coach Amber Warners. "This group has worked very hard this season, and they are deserving of this honor. With that being said, we still have a lot of things we want to accomplish, but this is a key step."
The men's and women's cross country teams are also looking ahead towards post-season events. The 17th ranked men's team next competes in the MIAA Championships this Saturday, Oct. 29, which will be hosted by Albion.
The women's cross country team will join the men's team this Saturday. The women's team is ranked ninth nationally, and head coach Brian Diemer anticipates continual upward mobility.
"Our women's team is progressing nicely and I like where we are headed," said Diemer.  "The exciting thing is that we still have much room to improve and this team is excited about the opportunity to keep pushing forward and upward."
Quotes from Calvin Sports Information.
About the Contributor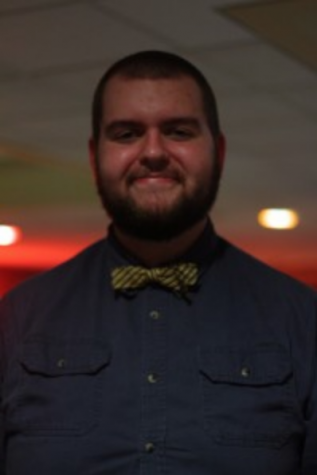 Mark Peless, Online Editor
Mark is the online editor this year, which means that he has control of everything that goes on the Internet. Last year he was the sports editor, so his...