Best movies to watch this Halloween
Halloween can be an exciting season for different kinds of film fans — those who are interested in bloody horror movies full of ghosts, demons and psychopath killers as well as those who are drawn more toward holiday specials or something not quite as scary. With more and more Halloween and horror films made each year, it can be difficult to sort out which ones are worth your time — which is why I picked out some of the best Halloween movies you should consider watching this year. So whether you're a hardcore horror fan who is looking for something so scary that you'll sleep with the lights on for the next week or you wouldn't watch a scary movie if your life depended on it, this list has something for you.
"The Babadook" — An Australian horror film that caught major traction in the United States, "The Babadook" is easily the most terrifying film on this list. A story about a single mother attempting to maintain her job and take care of her troublesome son at the same time, the film takes a sinister twist when the son starts to see visions of a monster called the Babadook walking around their house at night. Including unexpected messages of single parenthood and growing up, "The Babadook" is both a touching and horrifying look into what inner demons may be lying dormant inside someone.
"The Conjuring" — Arguably this generation's Wes Craven (creator of "A Nightmare on Elm Street" and "Scream"), James Wan ("Saw," "Insidious") is one of the most prominent directors in the horror genre today. And "The Conjuring," a film about paranormal experts trying to rid one family's farmhouse of evil spirits that may be lurking there, might just be Wan's masterpiece. With the ability to combine realistic scares with a strong presence of filmmaking craftsmanship, "The Conjuring" passes the point of solely being a great horror film to being a great film in general.
"Corpse Bride" — While most people think of "The Nightmare Before Christmas" when mentioning Tim Burton and stop-motion in the same sentence, "Corpse Bride" (2005), his second outing in the genre, may be an even better film. Featuring several original songs from Danny Elfman, "Corpse Bride" tells of a young groom who is brought into the land of the dead after he accidentally marries a previously deceased bride.
"It Follows" — Some horror movies feel the need to create giant CGI monsters in order to scare their audience. "It Follows" relies only on the simple tactic of a character walking. After being infected with the disease, a supernatural force that appears human simply walks towards you. It doesn't move very fast, but it'll never stop walking, and you will suffer a terrible death should the creature touch you. For being such a simple concept, "It Follows" is a creative and satisfyingly scary film that is a huge step forward for the indie horror genre.
"ParaNorman" — From the makers of "Coraline," "The Boxtrolls" and most recently "Kubo and the Two Strings," "ParaNorman" is Laika Studio's most impressive to date. Also filmed in the stop-motion format, the film tells the heroic story of Norman, a boy who can see and talk to ghosts in his day to day life, and his quest to save the town from an ancient and evil threat that's been awakened.
"Trick 'r Treat" — Not so much as scary as it is Halloween-eccentric, "Trick 'r Treat" tells four overlapping stories that take place on Halloween night. Fascinating in both its world building and its unexpected twist, "Trick 'r Treat" has a strong "Twilight Zone" vibe that creates one of the most re-watchable Halloween-fashioned films to date, and it is also an incredible directorial debut for Michael Doughtrey (writer of "X-Men 2").
"What We Do in the Shadows" — Filmed entirely in mockumentary style (think "The Office"), "What We Do in the Shadows" depicts the day to day lives of three 500 year old vampires. Featuring strong comedic performances from Jermaine Clement and Jonny Brugh, the audience sees the vampires argue about house chores, get in fights with werewolves and attempt to lure in victims who will politely let them suck their blood. Hilarious in nature, creative in style and entertaining throughout, "What We Do in the Shadows" is one of the funnier films to come out in the past couple of years.
About the Writer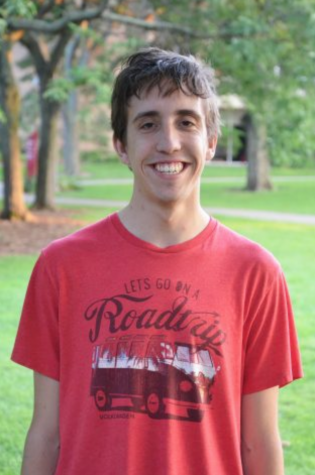 Brandon Schreur, Arts and Entertainment Editor
Brandon Schreur is the Arts and Entertainment editor this year. He's a junior majoring in writing and film studies. He's from Holland, Michigan, and...