Women's soccer rebounds after loss to Hope
The women's soccer team faced a tough three game skid after losing to Wheaton College, Olivet College and Hope College. The losses occurred during a period of five days from September 27 through October 1.
Three days later, the team was back to their winning ways.
First, though, came the losses. The team is by no means having a poor season; in fact, they are right in the thick of the MIAA with a 5-3-1 conference record. That puts Calvin in a fourth place tie with Olivet.
The Knights were coming off of a tie versus Alma College going into their game against Wheaton. Wheaton proved to be a worthy defensive foe. Calvin recorded four shots on goal and lost by a score of 1-0.
The team traveled to Olivet, where they took a 2-2 game into overtime. Statistically, the game was even. Both teams had the same number of shots on goal (seven), and were barely separated in assists and corner kicks.
In the end, though, Olivet's Rachael Durocher scored a goal from 20 yards out to take the win from Calvin.
"It's a tough result for us to swallow, but we have to put it behind us," said head coach Mark Recker. "Give credit to Olivet. They have a quality side with quality strikers. We are still growing as a team. We will learn from this result and get better."
Next up was Calvin's greatest and highly anticipated rival: Hope.
Despite the fact that Hope stands second in the MIAA Conference, ahead of Calvin, most games between the two schools are consistently competitive. The three previous games between the longtime rivals all fell in Calvin's favor.
This time, Hope got off to a quick 2-0 lead after early goals from Rylie Dalton (15:14) and Hilary Curry (19:55). Hope's Elizabeth Perkins scored the Dutchmen's third and final goal of the day in the 82nd minute.
Hope shut Calvin out 3-0, and Recker recognized Hope's good play:
"You could clearly see that Hope has a lot of talent."
Recker went on to say that Calvin did a good job of adjusting after halftime and gave themselves a greater shot at producing offensive attacks.
With an opportunity to get back on track, the team played on their home field against Trine. In another close game, Calvin came out with a close 1-0 victory. Calvin had an impressive 15 shots, including eight on goal. Senior Brianna Russell scored Calvin's goal in the 17th minute.
Recker noted the importance of the win and the team's prospects moving forward.
"We are happy to get the win and pick up three points in the [league] standings," said Recker. "We are coming off a tough stretch of games and it was important to get a positive result, which we did today. We have a little time to regroup and refocus, and our goal is to come out with renewed vigor in our next game."
The team has a week off before they travel to play Albion College next Wednesday, October 15.
Quotes from Calvin Sports Information.
About the Contributor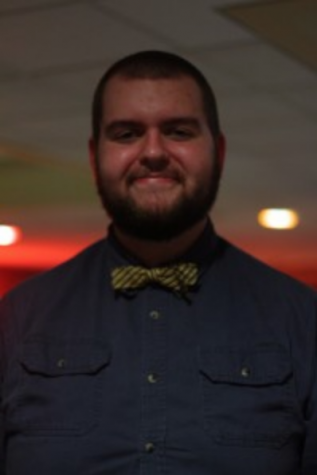 Mark Peless, Online Editor
Mark is the online editor this year, which means that he has control of everything that goes on the Internet. Last year he was the sports editor, so his...