Two years removed from lowliness, Michigan football dominating
The fourth-ranked University of Michigan football team is well on its way to a meaningful showdown with Ohio State University in late November.
For now, the game's (which is the last regular season game on both teams' schedules) significance, aside from rivalry, is contingent upon both schools remaining in playoff contention. The consensus is that both teams will have to remain undefeated for their playoff contention to be legitimate.
The hype surrounding Michigan is even more enthralling once it is contrasted with the state of the school two years ago. During the 2014 season, the Wolverines were in a particularly negative spotlight. The team was 2-2 going into their late September game at home versus the University of Minnesota.
Down 30-7 in the fourth quarter, quarterback Shane Morris suffered a high ankle sprain. Morris was making the second start of his career while regular starter Devin Gardner stood on the sideline. Despite a healthy (and what announcers speculated: better) quarterback waiting to be put in, Morris was left to limp around the pocket.
A few plays and inaccurate throws later, Morris suffered a vicious hit, whipping his head back as he fell to the ground. After laying on the ground for a few seconds, a seemingly concussed Morris wobbled his way upright with the help of teammates. Those who rushed to his side immediately motioned to the sideline for the medical staff to come onto the field.
And yet, no one went onto the field and Morris was left in for one more play. Gardner was put into the game, but after losing his helmet on a play two snaps later he was, by rule, forced to exit for one play. Despite everything that happened until that moment, Morris was substituted in for one more play. He was then removed and carted off of the field.
The controversy surrounding head coach Brady Hoke's decision to leave in a hurt and visibly unstable quarterback, take him out and then put him back in made headlines across various media outlets.
The Minnesota game was played on September 26. On September 27, Hoke said that it was the medical staff's decision to leave Morris in the game. Hoke then said in a press conference on September 28 that "to [his] knowledge," Morris did not suffer a concussion.
On September 29, Dave Brandon — Michigan's then athletic director — cited a "serious lack of communication" between Hoke and his staff during the incident. Ironically, Brandon had not talked to Hoke since the game ended that Saturday, and went on to contradict Hoke by saying that Morris suffered from a "mild, probable concussion."
On September 30, a graduate student posted a petition online asking that Brandon be fired. It gained 10,000 signatures in 24 hours. Exactly one month later, Brandon resigned from his position amid outcry from students over his leadership. At the end of the season Michigan was 5-7 and Hoke was fired.
Then, like a magnificent beast descending from the clouds, Michigan fans found the man who was expected to save a drowning program: Jim Harbaugh.
Harbaugh played quarterback for Michigan in the '80s, and before becoming Michigan's head football coach in 2015, he was the head coach for the San Francisco 49ers in the NFL. Harbaugh's 49ers won two divisional titles and made it to the Super Bowl in 2012.
In Harbaugh's first season at the helm of the Wolverines, Michigan finished the season with a 9-2 record and a 41-7 bowl win against the University of Florida.
Harbaugh was a polarizing figure in recruiting this past summer. He held camps across the country inviting top high school recruits to participate. These moves garnered criticism from other coaches and analysts.
This past July, University of Oklahoma head coach Bob Stoops joked about the time last spring break when Harbaugh took his players to Florida for practice instead of giving them time off.
Harbaugh and Michigan's hype entering the season was created partly by Harbaugh, but mostly by fans and analysts who evaluated the experienced and talented roster with high expectations. All-Americans Jake Butt (tight end) and Jourdan Lewis (cornerback) both returned for another year to lead the team's offense and defense.
D.J. Durkin, the team's 2015 defensive coordinator, accepted a head coaching job at the University of Maryland. Harbaugh brought in Don Brown from Boston College, who had one of the nation's top defenses in 2015.
The stars were aligning for Michigan, and so far they have not disappointed. The team is off to a 6-0 start. Critics have cited a weak schedule for Michigan's success, despite the team's week five win over eighth ranked Wisconsin.
The Wolverines are averaging 50 points a game, and after last week's 78-0 victory over Rutgers University they jumped ahead to become the number one defense in the country.
A few days before Stoops' comment on Harbaugh, ESPN contributor Paul Finebaum criticized Harbaugh for focusing too much on his celebrity and not enough on the team.
"Jim Harbaugh should worry about beating Urban Meyer before becoming the next Jay-Z," said Finebaum.
In the end, Harbaugh's legacy will be decided not by his yearly win and loss totals, but whether or not he can bring a championship to Ann Arbor; and more pressingly, whether he can beat Ohio State.
From this point on, Michigan fans will be looking to the Ohio State game on the schedule, and hope that it can propel their team into the College Football Playoffs.
About the Writer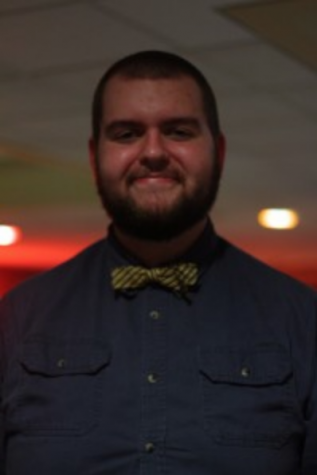 Mark Peless, Online Editor
Mark is the online editor this year, which means that he has control of everything that goes on the Internet. Last year he was the sports editor, so his...