Women's volleyball atop latest AVCA Division III Top 25 Poll
Since the beginning of the season, the women's volleyball team has steadily risen in rank by the American Volleyball Coaches Association. The team started the season ranked number five, and after a number three ranking last week they regain the number one ranking this week for the first time since 2015.
Calvin has been on a fast pace from the start of the season, owning an undefeated 10-0 record. They won four matches last week versus Adrian College, Heidelberg University, Juniata College and Wittenberg University. At the time of the matches, Juniata was ranked number five and Wittenberg number four.
It took the Knights four sets to defeat Wittenberg, a task that Calvin avoided in their previous eight matches, in which they swept opponents in straight sets. In their most recent match versus a conference opponent, Adrian, the Knights comfortably cruised to a victory in which they held Adrian to under 14 points in all three sets.
After the match, head coach Amber Warners praised the team for playing their most complete match of the season. It was good timing for a Calvin team that was getting ready to face two top five teams in the same weekend.
Their next opponent, Heidelberg, was the first step towards completing a weekend sweep. Despite not showing up in any polls, Heidelberg still received 14 top 25 votes and went on to beat Juniata after both teams lost to Calvin.
Heidelberg clawed closer to Calvin from the first set to the third, but were still no match for the Knights. Calvin had two players with 12 kills (senior Laura Danhoff and junior Tessa Van Laare) and limited Heidelberg to a .040 hitting percentage.
Fortunately for Calvin, their team play continued to carry them through their matches versus Juniata and Wittenberg. Looking at the numbers, a 25-23, 25-21 and 28-26 line against Juniata and a 21-25, 29-27, 25-21 and 25-21 four set line against Wittenberg tell tales of much more competitive matches.
Lead by the play of Danhoff (13 kills), junior Jenna Lodewyk (29 assists and three service aces), sophomores Anna Kamp (12 kills) and Keilahna Castillo (11 digs) as well as first-year student Sarah DeVries (four blocks), Calvin fought their way to a win with a .231 hitting percentage.
After losing the first set against Wittenberg, Calvin won the second set and took over the match. The tides turned in Calvin's favor in the second set tied at 27 when Danhoff and DeVries recorded kills to win the set. Incredible numbers from various team members show why they took over the final two sets.
Four players recorded ten or more digs; Castillo lead the team with 17 and Kamp finished with a career-high 13. Danhoff also recorded a career high with 20 kills, including the 1,000th of her career.
Danhoff earned MIAA Player of the Week honors for the third straight week, accompanied by Lodewyk, who was named MIAA Specialty Player of the Week.
"I am proud of the way they are both playing and leading the team," said Warners.
Calvin is averaging 13.73 kills per set on the season and owns a .290 hitting percentage through ten matches. They return to their home court and resume MIAA play after a five-day absence this Friday, Sep. 23 at 7 p.m. versus Kalamazoo College.
Quotes from Calvin Sports Information.
About the Contributor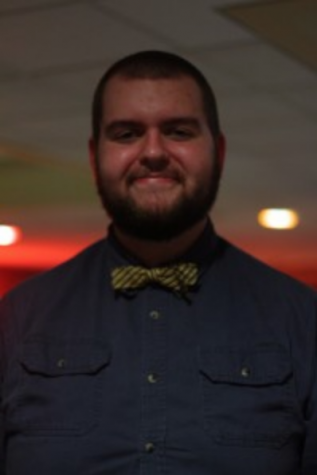 Mark Peless, Online Editor
Mark is the online editor this year, which means that he has control of everything that goes on the Internet. Last year he was the sports editor, so his...