Men's soccer defeats Hope
There is no greater rivalry for Calvin athletics than Hope College. One could say that's an exaggeration, but the men's basketball rivalry between the two schools was ranked fourth in all of collegiate basketball in 2015 by ESPN. Not to mention that any sporting event between the two teams will likely amass the greatest number of attendees each season.
Soccer is not basketball, and basketball is not soccer. Yet the intensity between Hope and Calvin on the court is just as great on the pitch.
Calvin strolled onto Hope's home field in their all-black uniforms this past Saturday, and they struck early. Senior Isky Van Doorne bent a scorcher from the top of the box at the 20th minute, and five minutes later senior Jay Noyola headed in a goal off of a corner kick from junior Matt Hinds.
Junior Nate Van Ryn held strong in the goal, saving four shot attempts by Hope, including one by Hope's Christian Dault in the 29th minute, which could have shifted the momentum in Hope's favor if it found its way into the back of the net. Calvin would not look back as they defended and attacked their way to a 3-0 shutout. The third goal was scored by junior Mitch Stark in the 70th minute.
Not only did Calvin claim a victory against their all-time rival, they did it on Hope's turf, and shut them out in the process. The all-time series record between the two teams see Calvin in the lead at 56-34-11. Calvin head coach Ryan Souders recognized Hope's talent and improvement from last year, and went on to praise Calvin's efforts.
"To our credit, I thought our guys were able to bridle the energy of a rivalry game and get two first-half goals," said Souders. "It gave our team confidence and it felt good going into halftime with a two-goal lead. Anytime you can go on the road and get a conference win, it's huge. We know we have a lot of work in front of us, but this is a nice win for our team."
Most recently, the team defeated Kalamazoo College 4-0 on the shoulders of goals from four different players.
Despite their recent success and a string of five straight wins, Calvin fell in the latest NSCAA Coaches Poll rankings from number nine to 15. This is mainly due to the success of many schools that were either ranked lower than Calvin, or not ranked at all in the previous week. The top three teams shuffled around as number one Amherst College fell to third, number two Trinity University (Texas) jumped to first and number three Kenyon College moved up to second.
Rankings are not an immediate issue for any school. It is still early in the season, so Calvin can celebrate two of their own earning MIAA Men's Soccer Player of the Week Honors, with Stark earning Offensive Player of the Week and Van Ryn earning Defensive Player of the Week.
Quotes from Calvin Sports Information.
About the Contributor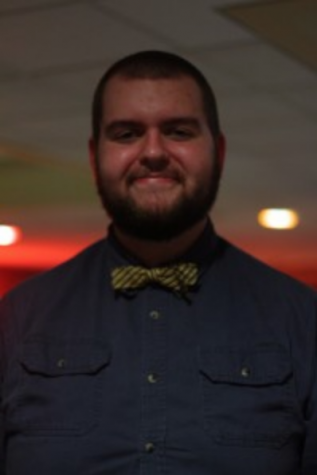 Mark Peless, Online Editor
Mark is the online editor this year, which means that he has control of everything that goes on the Internet. Last year he was the sports editor, so his...