Jose Fernandez leaves behind friends, family, lasting legacy
History has proved that two things can halt the collective American sports industry: tragedy and labor disputes. Earlier this week, it was tragedy.
Miami Marlins star player Jose Fernandez was killed in a boating accident early in the morning this past Sunday. USA Today reported that two of Fernandez's friends, Eddy Rivera and Emilio Macias, were also killed when the 32-foot fishing boat — which was owned by Fernandez — crashed into a jetty off of Miami Beach.
Fernandez, 24, decided to go out on the boat after an argument with his girlfriend. He asked Rivera and Macias to accompany him after some other Marlins players declined Fernandez's invitation.
The death was announced publicly around 10 a.m. Sunday; the sports world, media and fans across the country mourned the tragic news. MLB Commissioner Robert D. Manfred, Jr. issued the following statement:
"All of baseball is shocked and saddened by the sudden passing of Miami Marlins pitcher Jose Fernandez. He was one of our game's great young stars who made a dramatic impact on and off the field since his debut in 2013. Our thoughts and prayers are with his family, the Miami Marlins organization and all of the people he touched in his life."
Three hours later, the Marlins were scheduled to play a home game against the Atlanta Braves. The game was canceled, and a big "16" was painted onto the back of the pitchers mound, memorializing Fernandez with his number. Players came and went throughout the stadium and clubhouse, grieving the sudden loss of a teammate and friend.
A particularly poignant moment was captured on camera when Marlin's second baseman and close friend of Fernandez, Dee Gordon, broke into tears while kneeling next to the mound. The outskirts of the ballpark were quickly lined with flowers and other objects which had "16" and "JOSE" written on them.
Friends, teammates and others in the MLB community took to social media to publicly express their grief. Teammate Giancarlo Stanton posted a picture of him with his arm wrapped around Fernandez. "I'm still waiting to wake up from this nightmare," wrote Stanton. "I lost my brother today and can't quite comprehend it."
Los Angeles Angels outfielder Mike Trout wrote on Twitter, "Absolutely devastated hearing about Jose. Thoughts and prayers go to his family, friends, and Marlins org."
Kansas City Royals first baseman Eric Hosmer shared Trout's feelings, and noted the "energy and passion towards life" that Fernandez displayed.
Marlins manager and former player Don Mattingly spoke about Fernandez while fighting tears in a press conference. "There was just joy with him when he played." Mattingly went on to say that Fernandez was able to play at an extremely high level while maintaining a fun and infectious spirit, unlike anyone else.
Teams across the MLB held moments of silence before their Sunday games, as did the Miami Dolphins of the National Football League before their Sunday afternoon game.
There is a lot to be said for Fernandez's performance during his time in the majors; however, what will be remembered of his performance on the mound is what could have been.
After winning the National League Rookie of the Year Award in 2013, Fernandez continued to post numbers that topped categories across the MLB. Though he suffered injuries in 2014 and 2015, he played extremely well when healthy and was in contention for the Cy Young award this year. With only a few games left this season, Fernandez had won 16 games, owned a 2.86 earned run average and was second in the league with 253 strikeouts.
Analysts and peers wrote endless articles and provided multiple quotes about the potential Fernandez had to win multiple awards throughout his career and end up immortalized in the Major League Baseball Hall of Fame. That is high acclaim for someone who was as young as Fernandez.
Though their game was canceled on Sunday, on Monday the Marlins played for the first time since Fernandez's death at home against the New York Mets. All of the Marlins players were wearing "Fernandez" jerseys with his number 16 on the back. What happened in the bottom of the first inning will go down as one of the most iconic moments of the entire season.
Gordon hit first for the Marlins. The lefty hit from the opposite side of the plate for the first pitch, honoring the right handed Fernandez. He was also wearing Fernandez's helmet. Then, on a 2-0 pitch, Gordon hit his first home run of the season and one of the longest in his career. As he rounded the bases he was visibly fighting back tears.
As he crossed home plate the emotion became too much and he broke down along with his teammates in the dugout. He was greeted by a hug from Martin Prado, who was standing on deck. When Fernandez died, Prado said that the death rocked the entire league and noted that humanity shows itself in grief.
Gordon continued walking through the dugout while players and coaches gave hugs and shared the heavy-hearted moment.
The people that Fernandez impacted ranges from teammates to fans to men and women back in his home country of Cuba. Fernandez grew up in Santa Clara; it was in 2007, when he was 14 years old, that he successfully defected to Florida with his mother and sister.
Fernandez attempted to defect three other times before 2007, but failed and subsequently served a short prison time after each attempt. Fernandez told the story a few times about that final attempt. One moment that friends of his highlight as an example of his character is when his mother fell off of the boat and he jumped in the water to save her.
Grantland's Jordan Ritter Conn wrote the story in detail: "He saw her body and before he had time to think, he jumped in. A spotlight shone on the water, and Fernandez could make out his mother thrashing in the waves about 60 feet from the boat … [his mother] held his left shoulder. With his right arm — his pitching arm — he paddled. Fifteen minutes later, they reached the boat."
After traveling through Mexico to Texas, Fernandez met Cuban pitching instructor Orlando Chinea, and his American baseball tale began. Almost a decade later that tale, and the life in the center of it, is over.
A few days before his death, Fernandez posted a picture on Instagram announcing that him and his girlfriend were expecting their first child.
It is tragically ironic that Fernandez braved the dangers of the sea on a boat to come to America and died on a boat in American waters.
Though his life has ended, to say that Fernandez's story is over would be a mistake.
About the Writer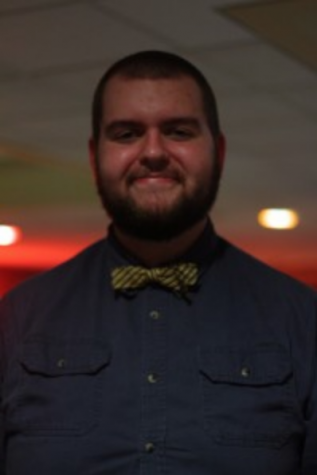 Mark Peless, Online Editor
Mark is the online editor this year, which means that he has control of everything that goes on the Internet. Last year he was the sports editor, so his...