Emmy Awards: "Game of Thrones" and "Veep" win big
"If your show doesn't have a dragon or a white bronco in it, go home now." Indeed, the quote in Kimmel's opening monologue proved to be true, as "Game of Thrones" and "The People v. O.J. Simpson" won big at the 68th annual primetime Emmy Awards. Hosted by Jimmy Kimmel, creator of the late night talk show "Jimmy Kimmel Live!," the ceremony on Sunday, September 18 honored the best of the best in the past year of television.
Each year, the Emmy Awards become more relevant as television is becoming a larger and more diverse medium. The awards themselves managed to draw in 11.3 million viewers.
This is the second time Kimmel has hosted the Emmy Awards, his first appearance dating back to 2012. His performance was well received, met with applause and laughter at the majority of his jokes. His introduction featured a five minute video in which Kimmel rides a dragon with Emilia Clarke and sings a duet with James Corden in his popular segment "Carpool Karaoke." Kimmel's charisma lasted throughout the show, which included many comedic swipes at various TV icons; such as Maggie Smith of "Downton Abbey," the entire cast of "Game of Thrones" and, of course, plenty of Trump. There was even a surprise cameo from Matt Damon, referencing a joke often featured on Kimmel's live show.
The Emmy favorite "Veep" took home most of the awards dedicated to comedies. Originating in 2012, the show won best comedy series and best actress in a comedy series for lead actress Julia Louis-Dreyfus ("Seinfeld"), bringing the show's grand total to twelve Emmy wins and forty-two nominations. Jeffrey Tambor was awarded best actor in a comedy series for his performance in Amazon's "Transparent," giving him his second Emmy win. Meanwhile, Louie Anderson beat out Tony Hale in best supporting actor in a comedy for his role in "Baskets," while Kate McKinnon won best supporting actress in a comedy for her role in "Saturday Night Live."
The critically acclaimed HBO show "Game of Thrones" took out most of its competition in the drama categories. Winning best drama series, best writing for a drama series and best directing for a drama series, "Game of Thrones" has proven to be a massive hit for HBO, being the network's most viewed show of all time. The show now has a total of 38 wins and 106 nominations. Also nominated for best drama series was "The Americans," "Better Call Saul," "Downton Abbey," "Homeland," "House of Cards" and "Mr. Robot" — which snagged Rami Malek the award for best lead actor in a drama.
The other notable winner this year was FX's limited series ""The People v. O.J. Simpson: American Crime Story." The 10-episode anthology series tells the full story of the O.J. Simpson murder trial. The series won nine awards throughout the night, including best mini-series, best actor in a miniseries for Courtney B. Vance and best actress in a miniseries for Sarah Paulson ("American Horror Story").
Free from the controversy that the Oscars hold, while also arguably being slightly less entertaining as well, the Emmy Awards remains as an important night for television. With "Breaking Bad" and "Mad Men" out of the running this year, the awards have opened themselves up to new Emmy favorites "Game of Thrones," "Veep" and "The People v. O.J. Simpson." Seeing how "Game of Thrones" is taking the next year off, the 69th Emmy Awards promises to be an even closer race, throwing "Stranger Things," "The Night Of" and the increasingly popular "Narcos" into the running.
About the Writer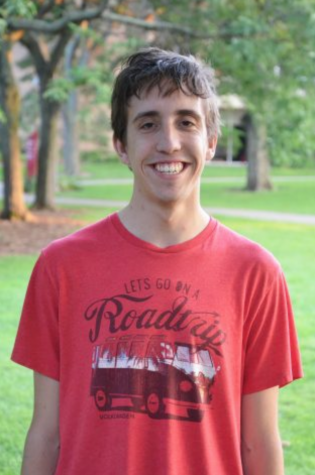 Brandon Schreur, Arts and Entertainment Editor
Brandon Schreur is the Arts and Entertainment editor this year. He's a junior majoring in writing and film studies. He's from Holland, Michigan, and...