Fall sports update
Two weeks into the new school year, varsity sports teams at Calvin have once again driven high speed into demanding fall seasons. Many teams are coming off of successful 2015 campaigns, but everyone enters new seasons with a clean slate.
The men's golf team has participated in three events so far: a two-day tournament and two MIAA Jamborees. The team ended day one of the Lou Collins Memorial Tournament in fifth place out of 12 schools. The Knights advanced in day two to finish fourth overall with sixth and eighth individual finishes from juniors John Van Noord and Ben Van Scoyk, respectively. In the first two MIAA Jamborees of the season, Calvin finished in fourth place ahead of four other conference opponents.
After the first Jamboree, which was hosted by Trine University, head coach Brian Bolt recognized the team's performance as well as their need for growth.
"We had some good rounds today," said Bolt. "We have room to improve and we are looking to get back out on the course on Tuesday."
The men's golf team hits the links once more for the two-day Irish Hills Invite this Friday, Sept. 16 at 12 p.m. at the Jackson Golf Club.
The women's golf team has also competed in one tournament and one MIAA tournament. The team had a solid showing in their first tournament, finishing 10th out of 16 in the Shootout on the Border. Last Friday the team ended day one of the Kyle Campbell Classic at the Medalist Golf Club hosted by Olivet College in 11th place out of 12 teams. They stayed in 11th through day two and finished just three strokes behind Adrian College.
Sophomore Nicole VanderYacht lead the Knights with a two-day total of 179 strokes, and junior Emilee McCusker was just behind with 183 strokes. The team returns to action this Saturday, Sept. 17 at 9:30 a.m. at the Railside D3 Classic.
Since Chimes covered the women's volleyball team last week, they defeated Trine and St. Mary's College in straight sets. Since their 3-2 win over Millikin University in the first match of the season, Calvin won 17 straight sets heading into their Wednesday match against Adrian. The team will have finished this match before the publication of this article, however they will return to Van Noord Arena this Friday and Saturday versus Heidelberg University and Juniata College at 6 p.m. and 11 a.m., respectively.
The men's and women's cross country teams have yet to compete since the Knight Invite in which both teams placed first. Their next meet is the Sundodger Invitational this Saturday, Sept. 17. Senior Zac Nowicki took home men's MIAA Runner of the Week honors after his number one country wide finish of 25:31 in the 8k.
The women's soccer team has gotten off to a strong start with wins versus Trine, Fontbonne University and Albion College. The team's 4-0 victory over Albion on Monday, Sept. 12 came off of goals from seniors Allie Corp, Carly Veenstra and sophomore Mackenna Nesky. The credit of the shutout can go to sophomore goalkeeper Brianna Koehn, who had five saves. As of the publication of this article, the team's next visit to the pitch will be a home game versus Adrian this Saturday at 12 p.m.
The men's soccer team has also had a solid start to their September with a 4-1 record including four straight wins. Their most recent win was this past Tuesday against Adrian in a 2-0 shutout. Calvin outshot Adrian 26-2, and head coach Ryan Souders commented on the power of competition:
"It was good to open our conference schedule with a win," said Souders. "Adrian is a much improved team and [head coach] Charlie Edwards has done a great job with the program. The schedule will not get any easier. We have a big challenge ahead of us Saturday night on the road. We will have to be prepared and ready to go."
The school year has just begun, and there will be many more stories from the field, course, court and track to write.
Quotes from Calvin Sports Information.
About the Contributor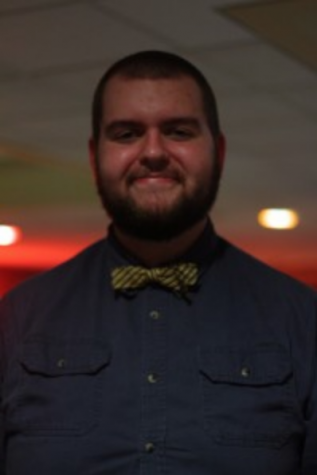 Mark Peless, Online Editor
Mark is the online editor this year, which means that he has control of everything that goes on the Internet. Last year he was the sports editor, so his...