Refs blowing final whistle on spring sports season
As the joys of finals and the prospects of working at a grocery store over the summer to pay loan debt come upon us, some students may want to sit back and reflect on the year behind them. Calvin athletes are no different.
Many of Calvin's varsity programs enjoyed successful seasons in the fall and winter. The spring season was just as kind to various teams.
The baseball team has had a back-and-forth, roller coaster-type season; it seems as though they may finish it off with a bang. Sitting at 6-14 in conference play going into last weekend, the Knights still had the opportunity to end the season with their heads held high.
They faced Olivet College in a home-away double header last Friday and Saturday. Calvin swept the series with final scores of 10-1, 7-3, 7-4 and 10-2. The team now has 10 conference wins and junior Colton Wolfe broke the single season home run and RBI record for Calvin after recording his 10th home run and 41st RBI over the weekend.
The baseball team has three seniors in their final season: outfielder Jordan VanderWall, and pitchers Matt Poolman and Kyle Wassberger. The team's final games will be an away-home double header series against Kalamazoo College this Friday and Saturday, April 6 and 7. Saturday's first home game begins at 1 p.m.
Unlike the baseball team, women's golf recently finished up their season after a match play loss to Hope College on April 16. The team may not have sparkled on the scorecards this season, but they all grew as a team and were able to visit California over spring break. Seniors who hit their final drive for Calvin include Sarah Arendsen, Casey Harkema, Jennie Poole and Shara Reynolds.
The men's golf team has yet to complete their season and most recently finished second in the final MIAA Spring Qualifier Standings. The spring season was highlighted by a first place finish in California over spring break and several second place finishes. Senior Jason Zeigler's season finished after the Knight Invite on April 19 and senior Justin Crow will end his Calvin career at an alumni tournament this Saturday.
The softball team ended their season on a seven game winning streak, giving the seniors a warm salute in their final stretch of games at Calvin. The team finished 9-7 in conference but 23-13 overall. The seniors on the team are highlighted in another article this week.
Men's lacrosse had a bounceback season after a 2015 campaign in which they only won two games and won no conference games. The 2016 squad finished 6-10 overall and 1-6 in conference. This is a big improvement for a young team who finished the season on a high note with a 12-4 victory over Kalamazoo last Saturday. The lone senior on the team is Stefan Granner.
The women's lacrosse team had a very encouraging season as well, relying on the play from a mix of players. After finishing the season with six straight conference wins, the team quickly shifted their focus towards the MIAA Tournament. By the time this article is published they will have played against Hope on Thursday in the MIAA Tournament Semifinal. Senior Corry Remy will look to enjoy her final games as a Knight in the tournament.
After winning the MIAA Indoor championship, the women's track and field team enjoyed even more team and individual performances in the spring season. Along with the men's track and field team, the women's team will have several more meets throughout the month of May.
The men's and women's tennis teams also have the MIAA Tournament to look forward to. The women's team came in third place in conference just behind Kalamazoo and Hope. Their successful season provides great hope for the MIAA Tournament as well as next year, considering that there are no seniors on the team.
The men's tennis team will see their lone senior, Matt Buesing, compete in his final MIAA Tournament.
The season may be coming to an end for most teams, but their play lives on for eternity — or until fans turn their attention to next year.
About the Contributor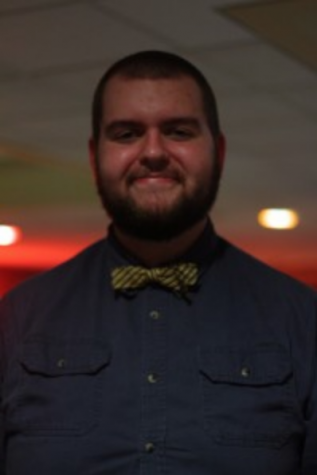 Mark Peless, Online Editor
Mark is the online editor this year, which means that he has control of everything that goes on the Internet. Last year he was the sports editor, so his...