Four game win streak highlight of April for women's LAX
As of Wednesday, April 27, the women's lacrosse team held an 8-5 overall record and a 5-1 conference record, tying them with Hope College for second place in the MIAA Conference.
On April 12 the team lost to Albion College 7-4. Since then the team has won four games in a row, beginning with a dominating 16-9 victory over Alma College. On April 23 the team faced off against Kalamazoo College in a game that the Knights ran away with in the second half.
After seven goals from six different players, Calvin held a one point lead going into halftime. Though Kalamazoo scored first to open the second half, a goal from Calvin sophomore Amanda Davio and a pair of goals from first-year students Kelly Pepper and Emma Tilma sunk Kalamazoo's hopes for a comeback.
In total, five Calvin players had two goals each. Calvin outshot Kalamazoo 33-13 and had 11 less turnovers. The Knights knew that they had to come out strong and fast in order to compete with an athletic team like Kalamazoo.
"Kalamazoo is an athletic team with a strong game plan," said head coach Blake Boehm. "We traded scores with them for a while, at halftime we made some adjustments and started to pull away. … The team is really good at adjusting on the fly. They held together and competed for the full 60 minutes."
Calvin won again on April 26 against Adrian College. The 15-5 final score was the team's second largest margin of victory against a conference opponent; the Knights defeated Trine University 22-1 earlier in the month.
The matchup was the team's last home game of the year, and they promptly took advantage of the environment. Trine struck first by scoring 16 seconds into the game. Calvin quickly responded by scoring five goals: one each from Davio, junior Emily Cefaratti, first-year student Lauryn Slachter and two from Pepper.
Davio and Slachter each scored one more goal before halftime and Cefaratti scored two more goals to give Calvin the 9-2 lead. The scoring didn't stop as the Knights began the second half with three straight goals from sophomore Emma Hall, Pepper and Cefaratti.
When the game was over Cefaratti accumulated four goals and goalie Ellis Chalfant had nine saves.
"I thought that we played well defensively," said Boehm. "It was nice to get this win today on senior day. We now have to get ready and focus on our next game at Hope [College]."
On April 25 Davio was named the MIAA Offensive Player of the Week in women's lacrosse. Davio totaled six goals and six assists in Calvin's wins over St. Mary's College and Kalamazoo.
By the time this article is published the women's lacrosse team will have played their biggest game of the season against Hope on Thursday. They play again on Saturday, April 30, at Olivet College at 1 p.m.
About the Writer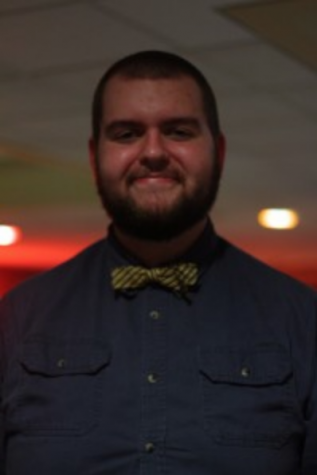 Mark Peless, Online Editor
Mark is the online editor this year, which means that he has control of everything that goes on the Internet. Last year he was the sports editor, so his...