Doubles and single shine for women's tennis
On April 12 the women's tennis team defeated Albion College 8-1, ending a two match losing streak. Then on Saturday, April 16, they had another dominating victory against Saint Mary's College after winning 7-2.
Against Albion, Calvin won two of three doubles competitions. The pair of sophomore Lark Foote and junior Liz Turner shutout Albion's pair of sophomores Rachel Barry and Kirsten Moore 8-0 in No. 3 doubles.
Calvin took all six singles competition against Albion, with four of the six being won in straight sets. The Knights were coming off of consecutive losses to conference opponents Hope College and Kalamazoo College.
"It was a good win," said head coach Kevin Van Haitsma. "Albion is a formidable opponent and we feel good about the result."
Coming off of the momentum against Albion, Calvin had another balanced display of doubles and singles play against Saint Mary's. Calvin swept the doubles competition to start the match and junior Ellie Benzel, sophomore Jessica Bouma, sophomore Micaela Seazzu and sophomore Kari Kroeze won in singles competition.
"We knew we needed to come out strong and win against both teams to get the third position in the conference," said Foote. "[Beating Saint Mary's] was a huge accomplishment and great for our goals as a team."
Foote added that Saint Mary's had a tougher lineup consistently which made the match tougher and the win even sweeter.
The team did not have the same kind of success in their most recent match at Spring Arbor University this past Wednesday, April 20. Calvin lost the match by a close score of 5-4. Spring Arbor won two of three doubles competitions with Foote and Turner taking Calvin's sole doubles victory 8-2. Bouma, Seazzu and Turner won Calvin's three singles victories.
"Today was a tough loss," said Van Haitsma. "We had our chances today but we just came up short."
Despite the loss Calvin remains in third place in the conference, tied with Saint Mary's and Olivet College at 3-2. Before the match against Spring Arbor, Foote said that the team just wanted to keep their priorities straight:
"Our mindset for the next couple weeks is to stay focused and give our best to each upcoming match we have."
The team has three more matches before the MIAA Tournament in May, all against conference opponents and all away from Calvin's home court. Their next match is this Saturday, April 22, at Adrian College at 4 p.m.
About the Contributor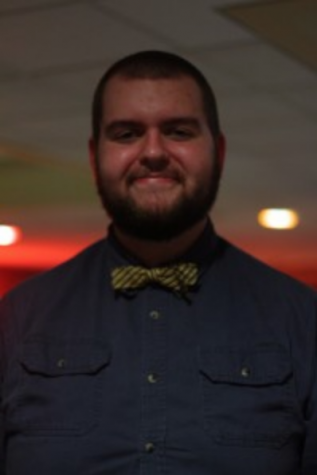 Mark Peless, Online Editor
Mark is the online editor this year, which means that he has control of everything that goes on the Internet. Last year he was the sports editor, so his...